How to be happier at home? 8 easy Hugge-style ways
According to sociological research, the happiest people live in Finland, Norway and Denmark. And this despite long and gloomy winters and astronomical taxes. What is so special about the Scandinavians that we do not have? It turns out that the secret is simple – it's all about … hygge!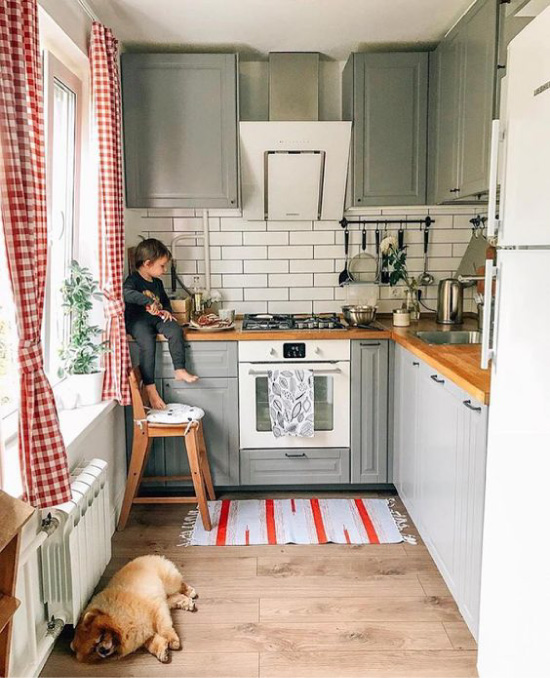 What is hygge? You may have already heard of Hygge, a newfangled lifestyle concept and popular interior design trend, launched with the light hand of Mike Viking (author of the bestselling Hygge: The Secret of Danish Happiness, founder and director of Copenhagen's famous Institute for the Study of Happiness). In fact, the idea of ​​hygge dates back to the 18th century in Denmark. This strange word roughly translates as coziness, comfort and well-being. So what is this concept and how it will help fill our homes with happiness?
Hygge is a feeling or mood of serenity and comfort that creates a sense of happiness in life. Hygge is created through the simplification of life, when we appreciate small pleasures, moments of intimacy with family and friends, enjoy simple pleasures alone with ourselves. Hygge moments can be experienced at any time, for example:
Building a sand castle with the kids;
Savoring morning coffee, watching the snow fall outside the window;
When the dog fell asleep at your feet.
According to the Scandinavian philosophy of happiness, it is these little moments of joy that make our life beautiful. The idea is to stop, move away from hectic consumption, the intense race for money, and return to something natural and real, be it communication with loved ones, a healthy lifestyle or using handmade things..
Here are 8 easy ways to bring the hygge mood into your home.
We light candles
Happy Danes are very fond of candles and light them in large quantities both on weekdays and on holidays. Perhaps this is the easiest and most effective way to create a cozy atmosphere. Choose between simple white candles or scented candles for your home for added sensory pleasure..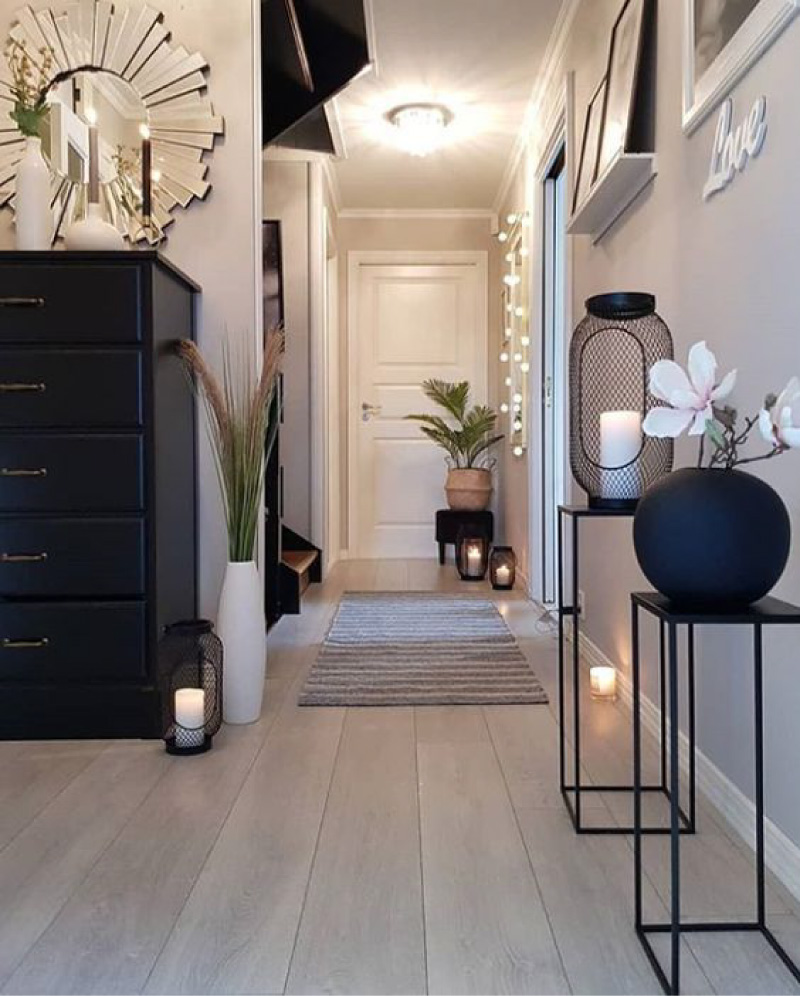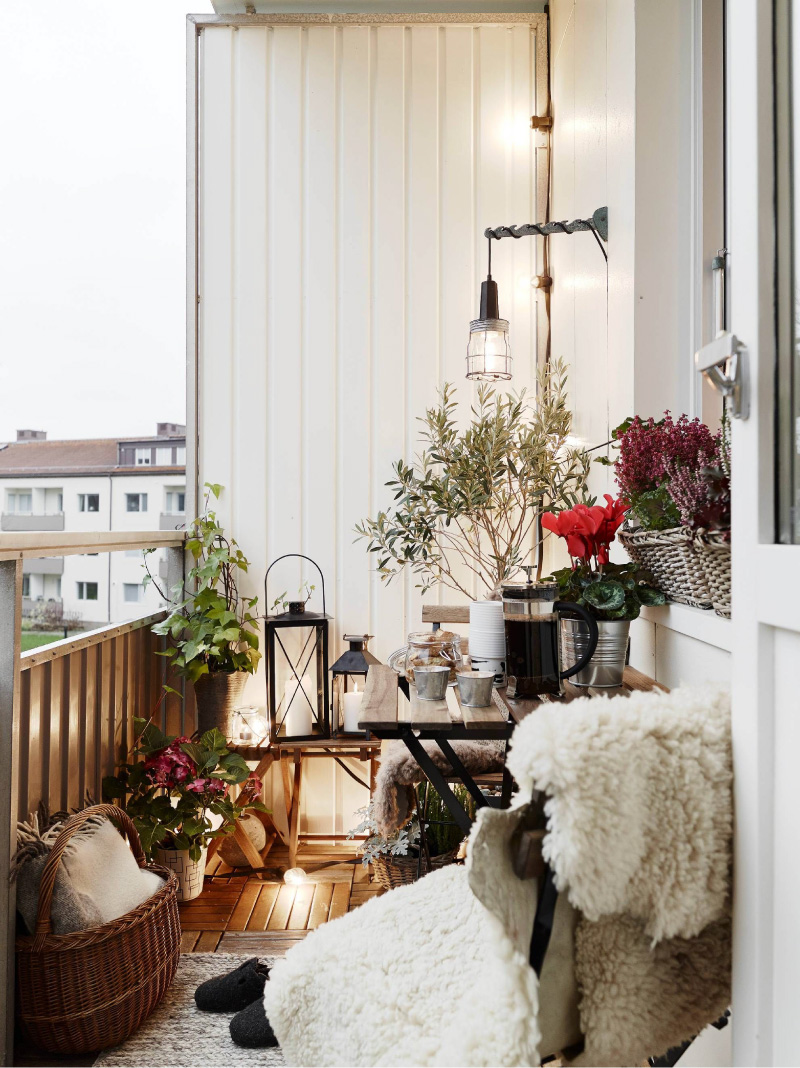 We supplement the sofa and bed with blankets and blankets
Decorative bedspreads are Hygge's strongest weapon, be it a wool blanket on a bed or a fur cape on a sofa. At any time, you and your household can enjoy their warmth and become a little happier. Textured bedspreads made of natural materials and soft to the touch are best suited.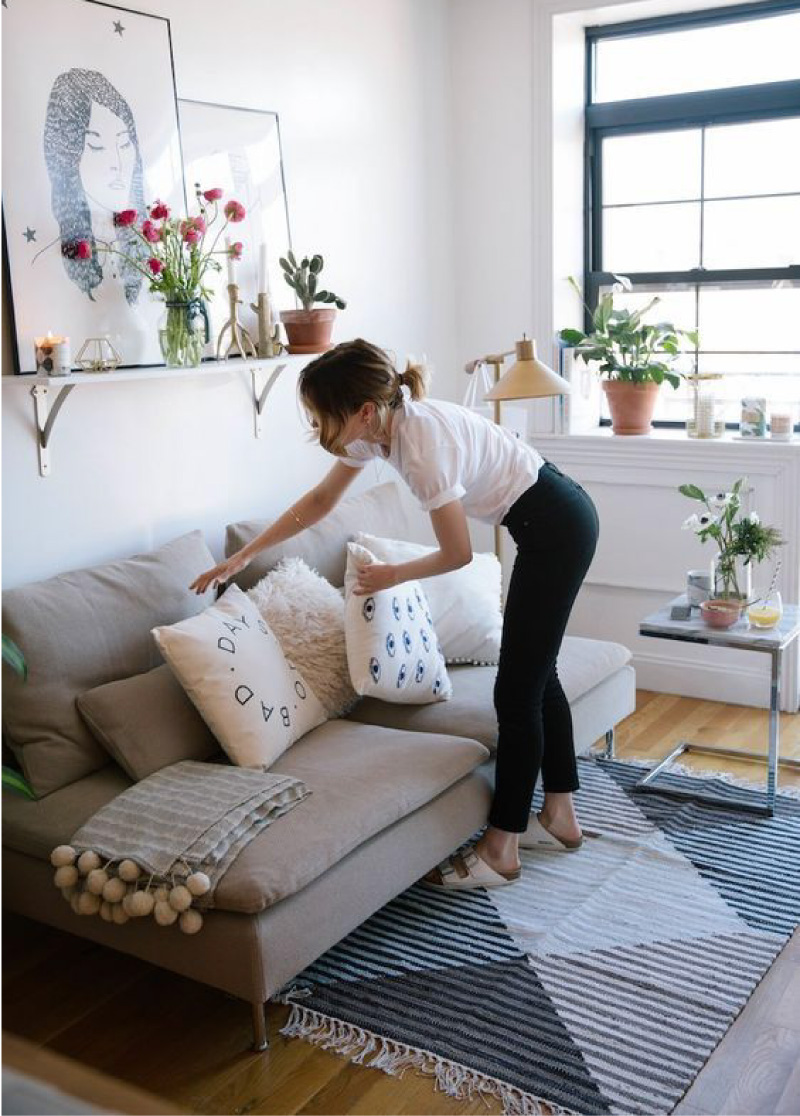 Throwing pillows
It is impossible to imagine a hygge interior without pillows. The more, the better! Choose such pillows that it is pleasant to touch them, so that one of their types will please you and cheer you up..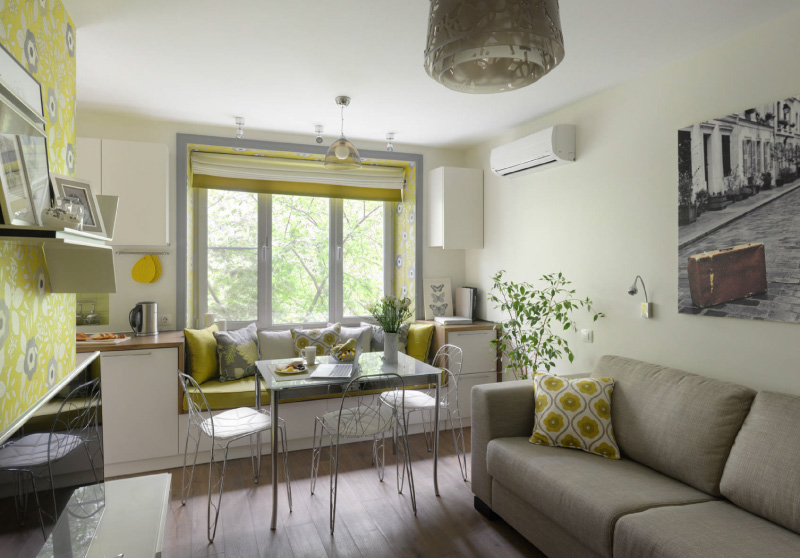 We lay rugs
Hygge is about enjoying the moment and therefore turning that moment into something that really makes you feel good about it. Now tell me honestly, would you like to walk barefoot on a soft, soft sheepskin rug every day? However, it doesn't have to be sheepskin. You can choose any textured and soft carpet. It is better to give preference to natural materials in order to feel closer to nature.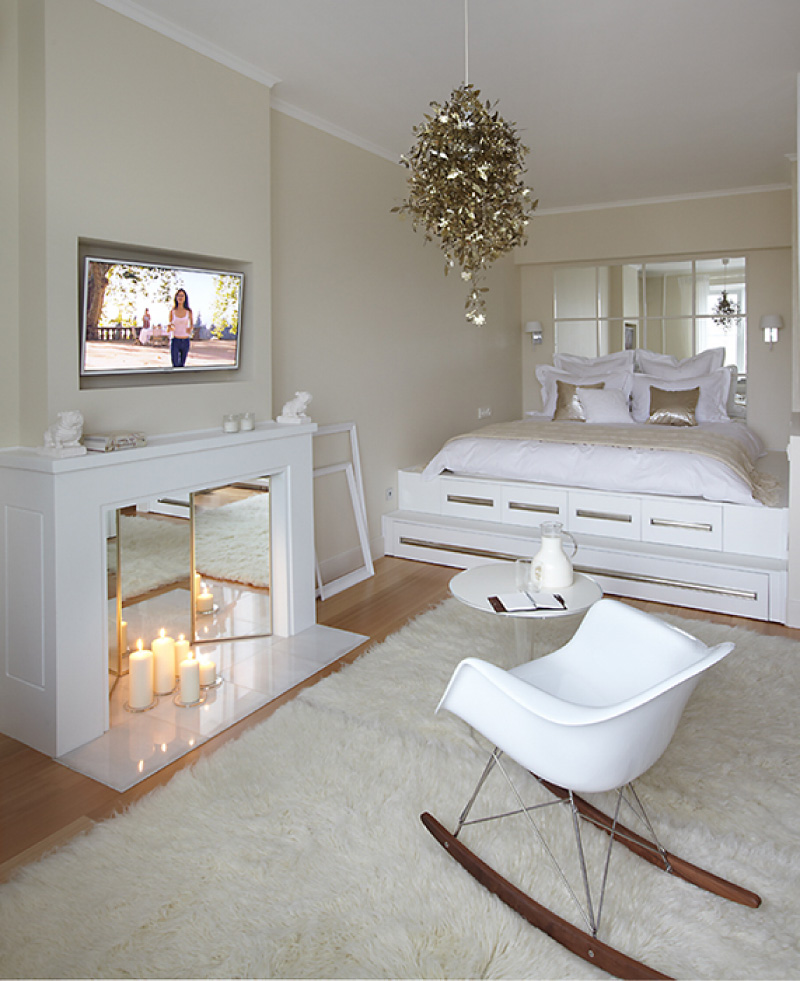 We decorate the house with fresh flowers and houseplants
The sight of plants pleases the eye, and the process of acquiring or leaving them pleases the soul. So, for example, when we dig in the ground, replanting plants, watering them, wiping leaves or sprinkling them, we always meditate a little, return to the origins and get energized. Buying flowers is no less pleasant than looking at them. For example, you can capture the Hygge moment by collecting a bouquet of wildflowers in a nearby park, buying a bouquet from your grandmother near the metro or at a flower shop..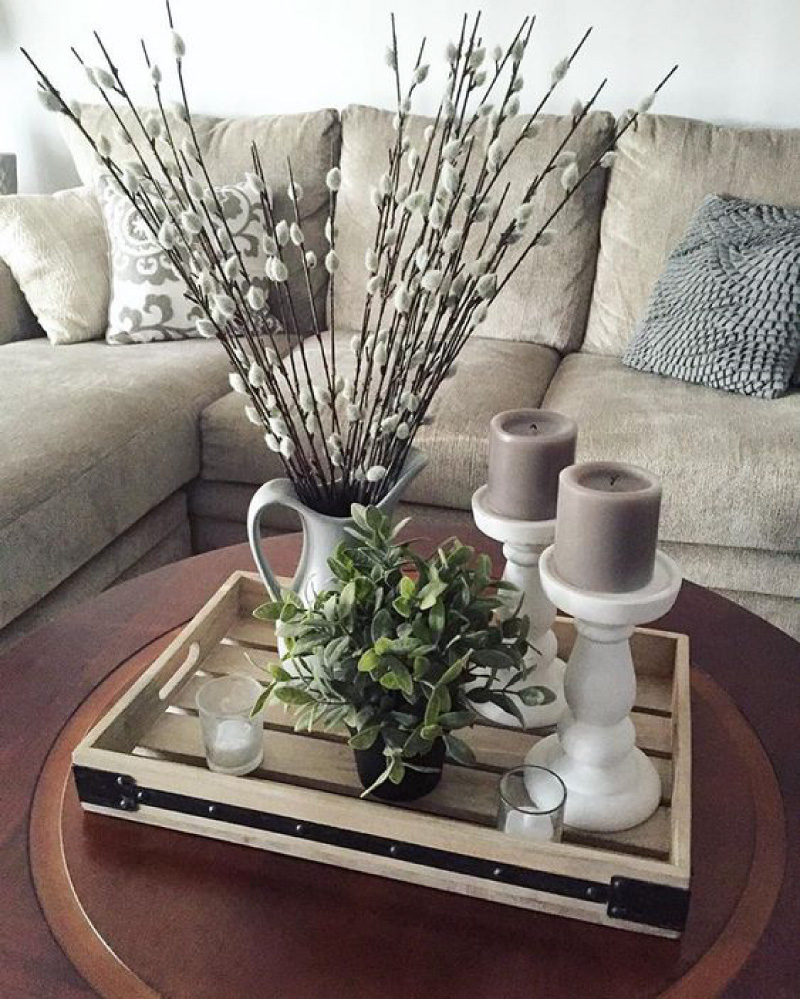 Seasonal natural decorations are the best and also free. For example, in the winter you can decorate the house with fir branches, and in the spring – with willow branches.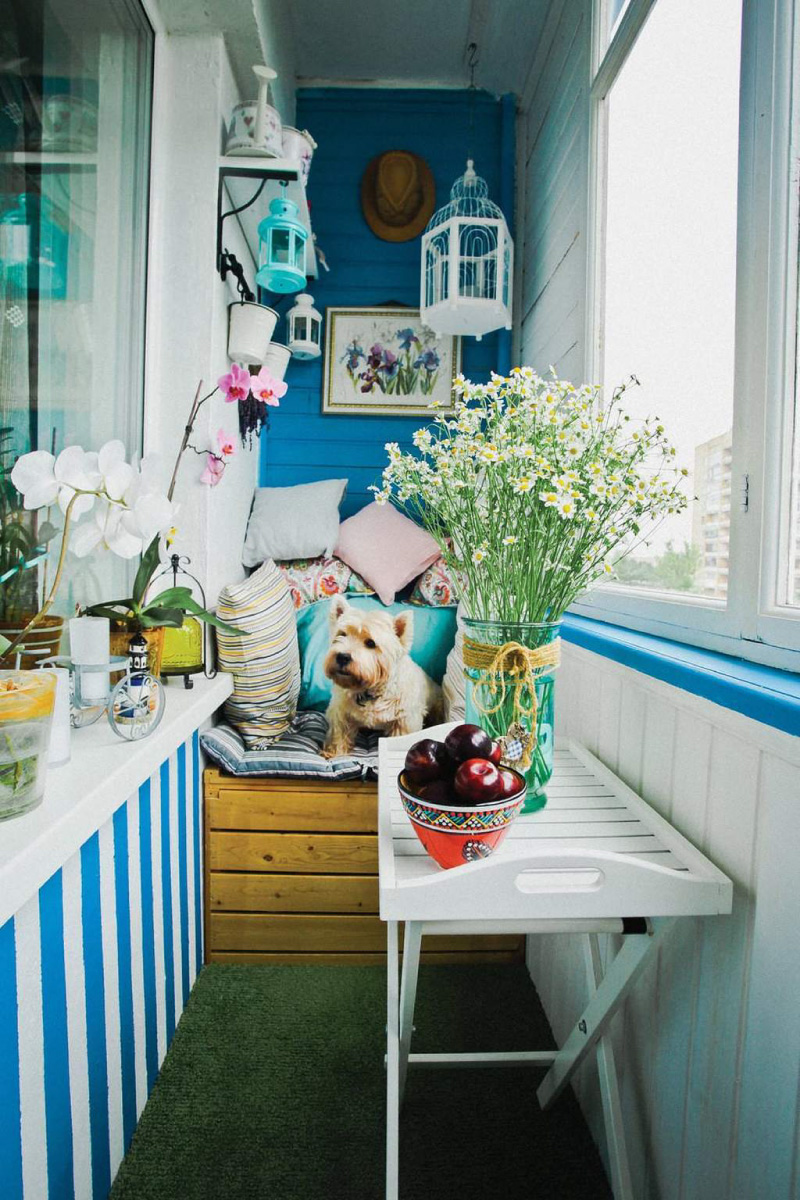 We stake on natural wood
If you are planning to furnish an apartment from scratch, try to use wood in the decoration. This will create a space with the maximum Hygge index. If repairs have already been made, replace some non-wooden surfaces with wooden ones if possible. For example, it could be a kitchen countertop, a dining table, or even cutting boards..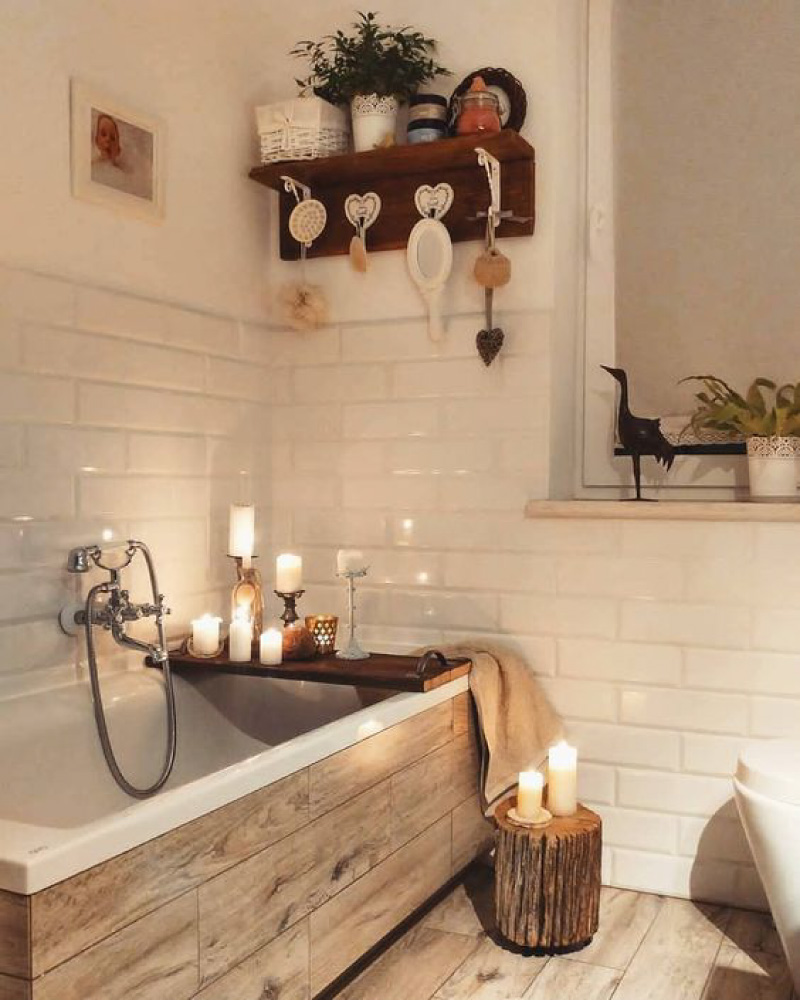 Getting rid of clutter and junk
Hygge is not a story about striving for the ideal, aesthetics in everything and materialism. It's about simplicity, indulgence and enjoying every little thing in life. Get rid of what you no longer need, leave only what brings joy and takes its rightful place in your happy home.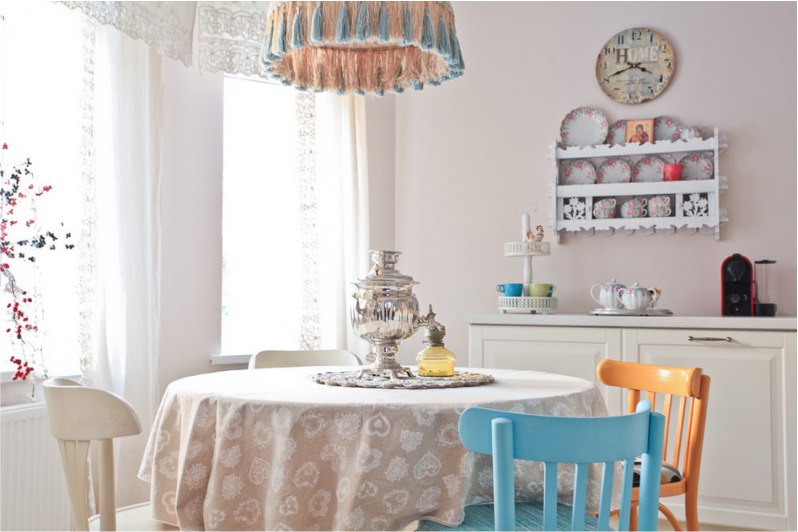 Personalizing the space
According to Hugge's idea, every room in your home should be a refuge, a "place of power." To achieve this, personalize the space: hang family photos in frames, use things with a story as decor, decorate walls with beautiful paintings, build a library of your favorite books, or get the turntable you have always dreamed of. The idea is that all the things that delight you and your household are in sight and in easy access..