How are they? Peeping ideas for a Christmas table in America, Germany and Russia
In our country, New Year's festivities are ahead of Christmas ones. Then, when the whole country is waiting for the President's New Year's address, the chimes and the countdown of the beginning of the new year, the entire Western world has already met the main holiday of the year – Catholic Christmas. Our holiday is ahead, so we decided to compare Christmas tables in Russia, America and Germany.
Russia
Let's start with a typical Russian table. At the same time, we will check if we forgot to cook something.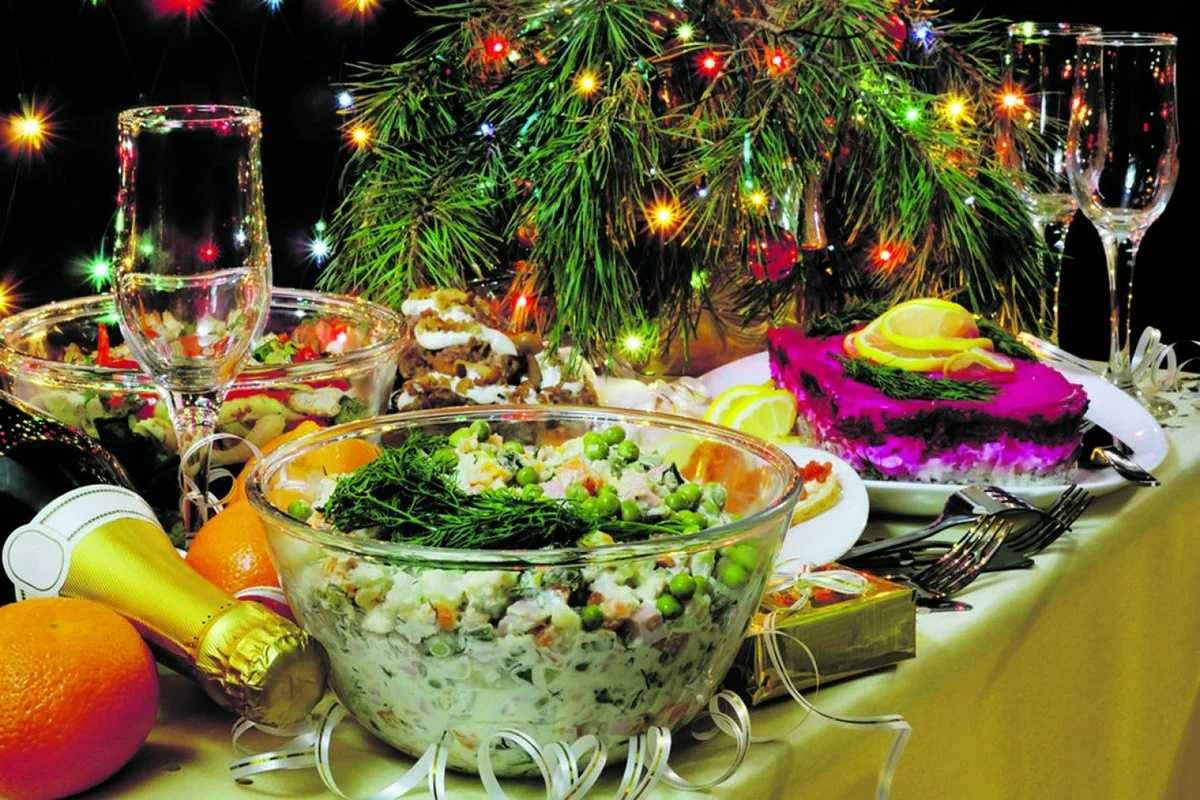 On Christmas Eve, January 6, the traditional festive festivities began – carols. In some regions of Russia, the ancient custom continues to this day. The meaning of the ceremony lies in the fact that mummers in unusual costumes go home, often with a star fixed on a pole, and sing carols, praising Christ or simply wishing goodness, happiness and many other benefits in the coming year. The owners of the house, as a token of gratitude, give the carollers sweets, treats or money..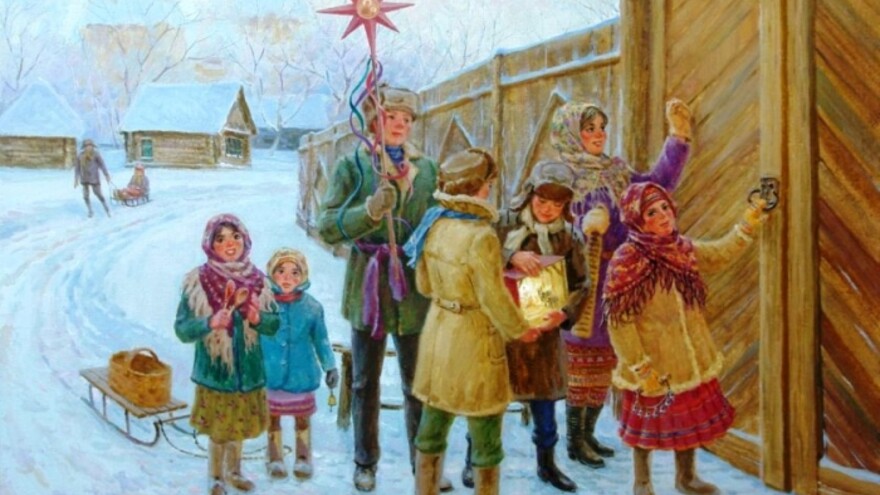 While the children go caroling, the hostesses of each house are preparing a festive dinner. At the head of the table in Russian Christmas cuisine have always been dishes from pork and other types of meat: fried pig, stuffed pork head, fried meat in chunks, pork jelly, goose with apples, hare in sour cream, game, lamb, fish. Such a menu has developed for a reason and is historically associated with the device of the Russian oven, which made it possible to conveniently prepare large-sized dishes.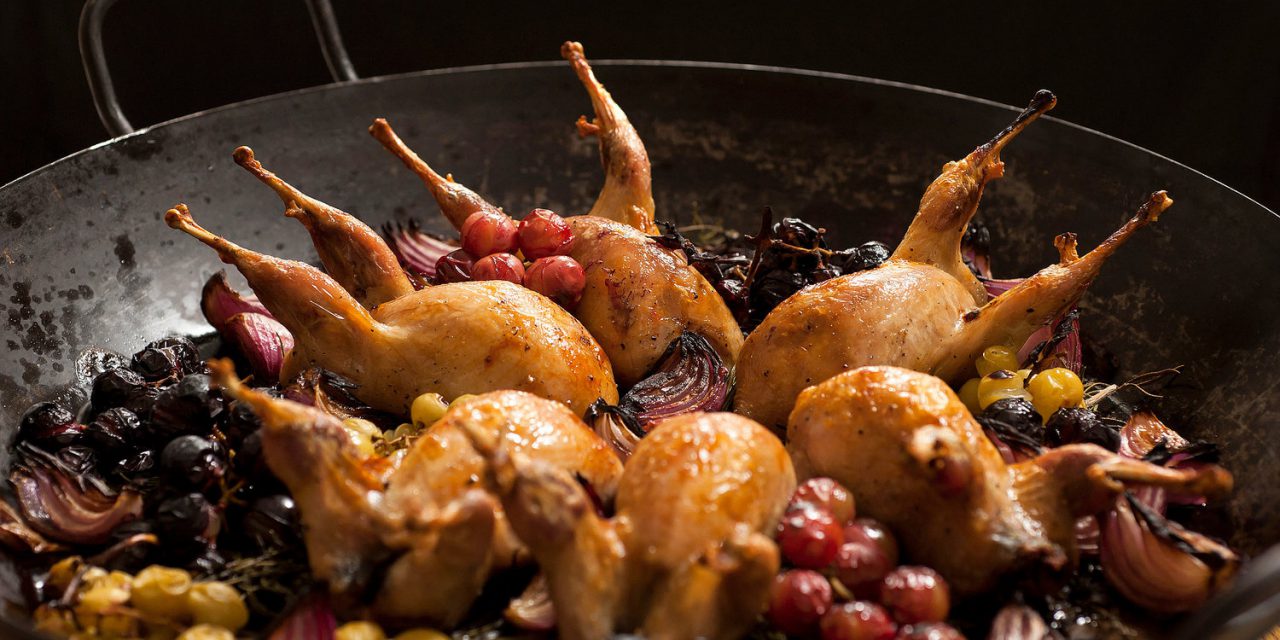 Common "pot" portioned dishes: porridge, meat in pots, baked fish.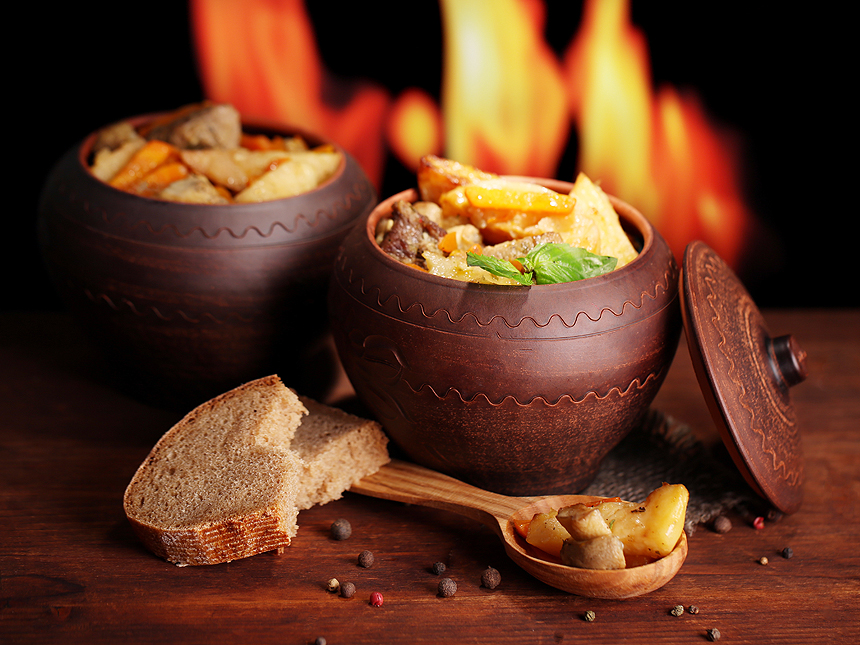 Slavic cuisine is historically famous for pastries and pastries. These dishes were not spared by the Christmas table, which traditionally includes closed and open pies, cheesecakes, chicken pies, pies, and kulebyaki. Mushroom, meat, cottage cheese and even fruit pancakes are also in great demand on the festive table..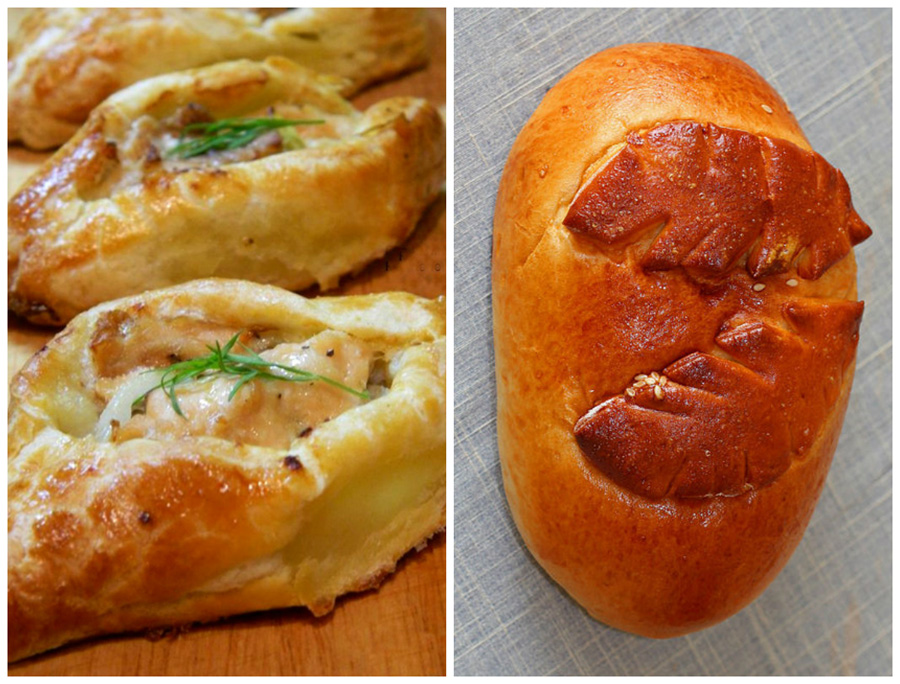 But those with a sweet tooth at the Russian Christmas table will be uncomfortable: after such an abundance of hearty dishes, housewives do not spend much time preparing a variety of desserts. Fruit, marshmallow, gingerbread and honey are the traditional highs served with tea at Christmas..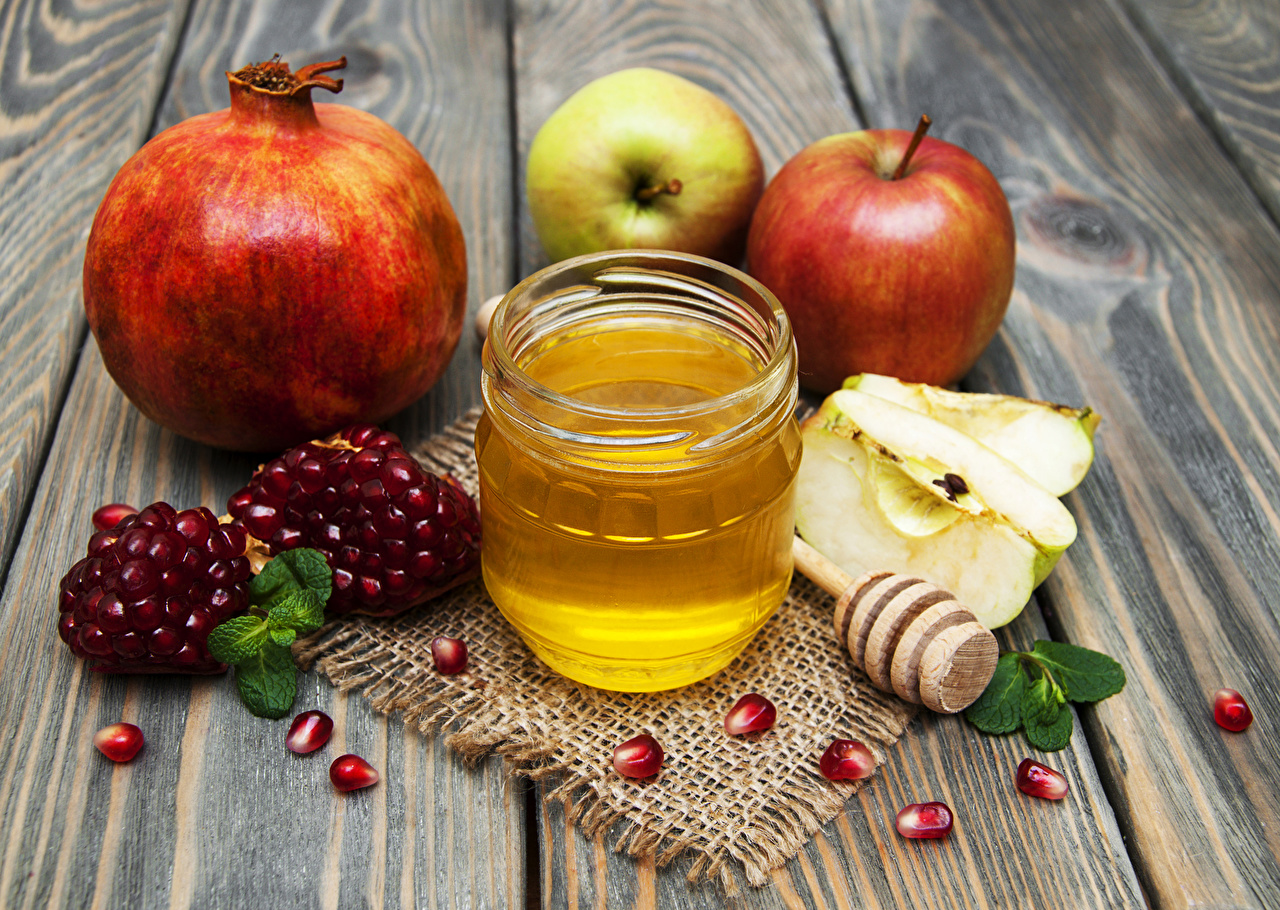 To limit the festive table, or vice versa, to diversify it, you can adhere to traditions and cook 12 dishes – according to the number of the holy apostles. The main lean dish, which, according to tradition, should be eaten before Christmas (at midnight from January 6 to 7), sochivo is a dish made from boiled wheat or rice with honey.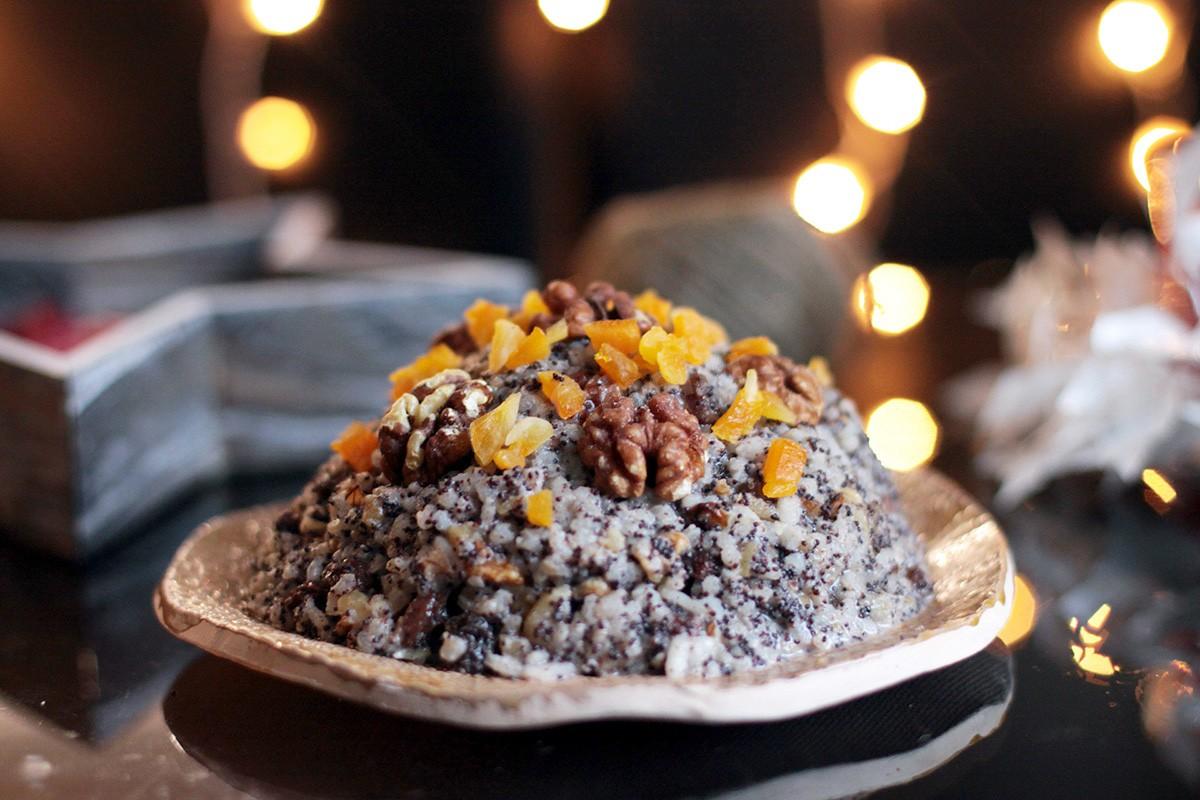 America
Both adults and children are waiting for Christmas in the USA every year. This is the most magical and fabulous time of the year, when it is customary to decorate houses and streets, give gifts and bring the whole family together, along with the most distant relatives..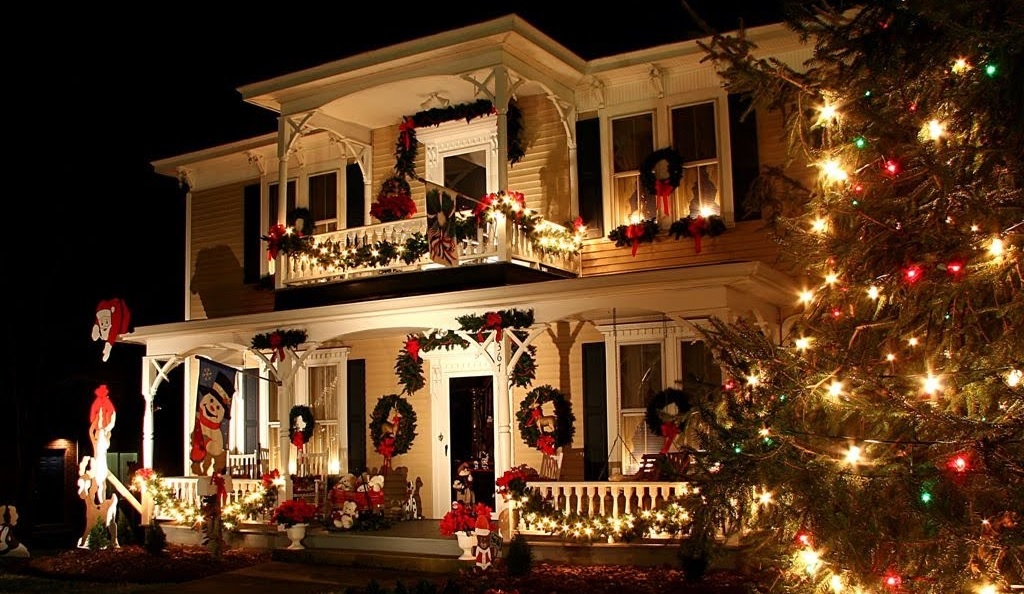 In Catholic culture, the holiday itself is preceded by the so-called Advent – the pre-Christmas period, which is customary to give a countdown to Christmas. The most famous Advent tradition is calendars. But not ordinary wall-mounted ones. It can be a house divided into 24 boxes, or a wall canvas with bags, in each of which parents, friends or relatives put a small gift. Opening one gift a day, it is customary to bring the holiday closer and in advance to raise yourself a fabulous mood.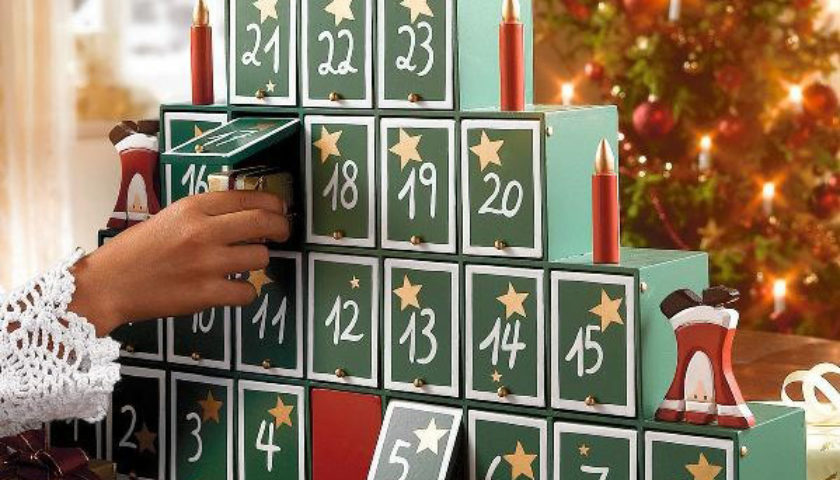 In the center of the American festive table, there is always a huge baked turkey or ham with cranberry sauce. Game is also usually stuffed with oranges, apples or bread with nuts and spices..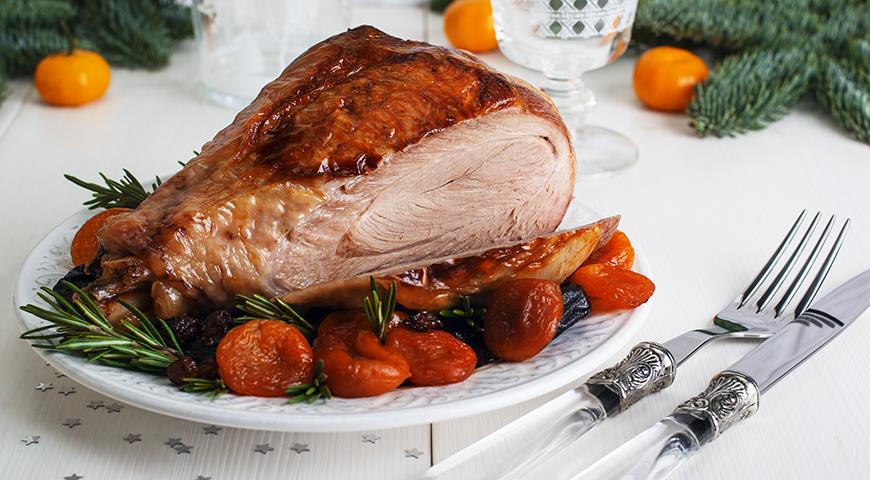 Unlike Russians, American salads are most often light dishes made from gentle dressing without mayonnaise. Popular salads are Romaine with eggs, bacon and onions, apple and celery salad, American Caesar with chicken breast and anchovies.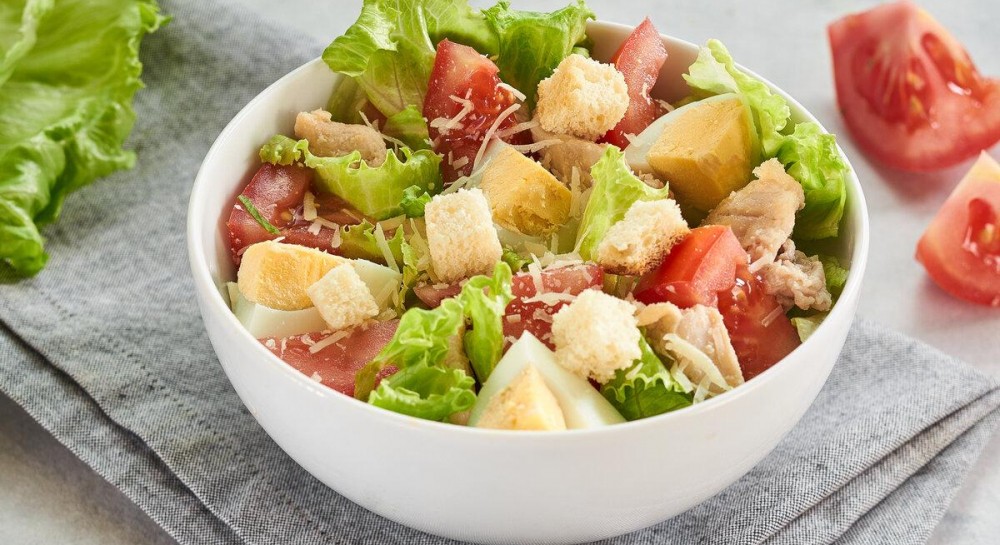 Pies are a big part of American culture, so no Christmas table is complete without pumpkin pie, apple crumble with raisins, or vegetable cobbler with bacon and cheese..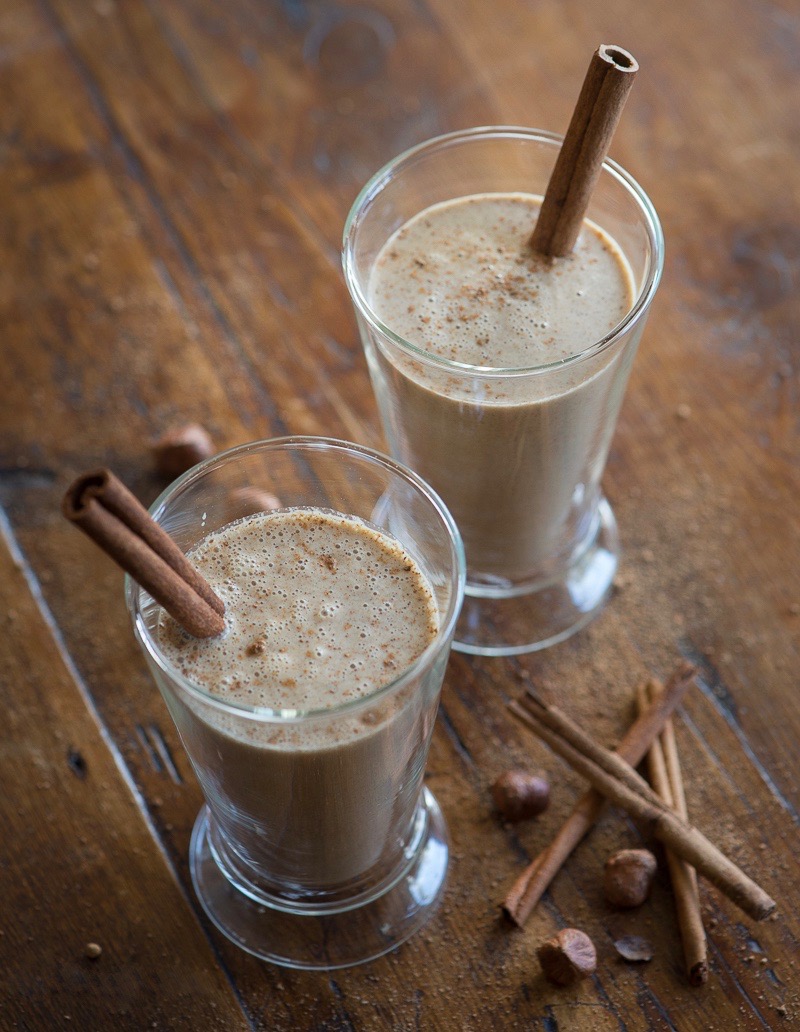 But Americans, unlike us, are very fond of desserts. After a hearty meal, the hostesses serve a string of muffins, sweet pies and puddings. In addition to dessert, a classic American sweet drink, eggnog, is also served. It is a spicy milk drink based on eggs. Can be made with dark rum, whiskey or bourbon, or in a non-alcoholic version.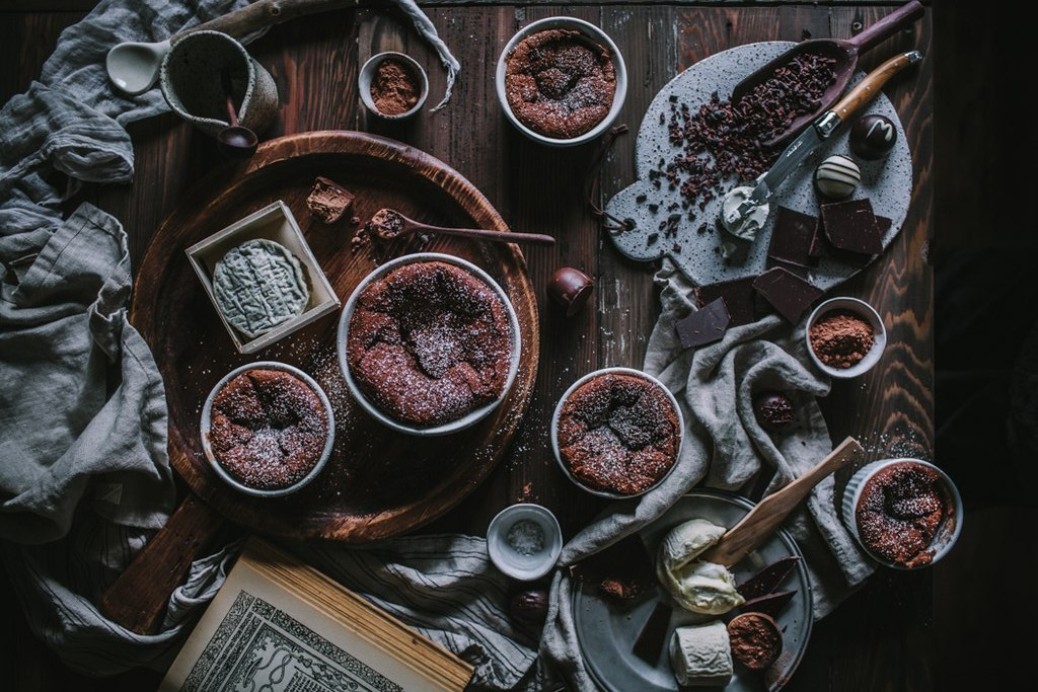 Germany
The German menu during the winter holidays has a rich tradition. The fact is that in addition to the usual Christmas and New Years, Europeans celebrate the Day of the Three Holy Kings, St. Martin's Day and St. Nicholas's Day. Such a number of holidays, concentrated in approximately one period of time, obliges German housewives to be enterprising and resourceful in order to surprise guests with a varied menu..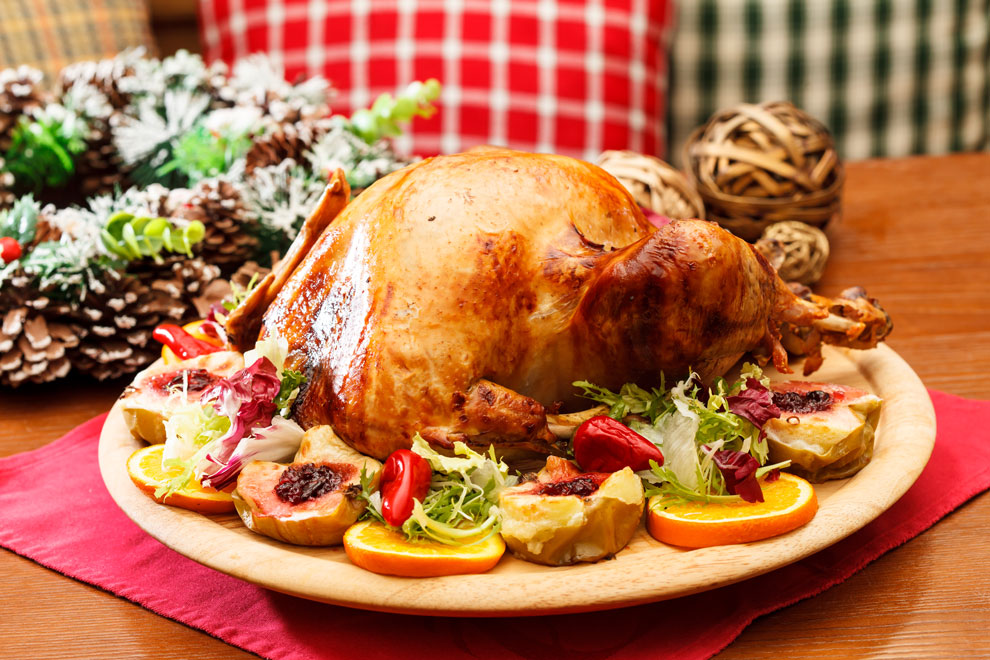 The traditional German festive table is based on the principle of nine (German: Neunerlei). The hostesses prepare stuffed goose as the main dish, the classic filling is apples or chestnuts. If the goose is not your bird, and you really want to cook a German dinner, bake the duck, pheasant and young turkey. This game is also a favorite on German Christmas tables. As a side dish, dumplings or dumplings are used – balls of potatoes or dough.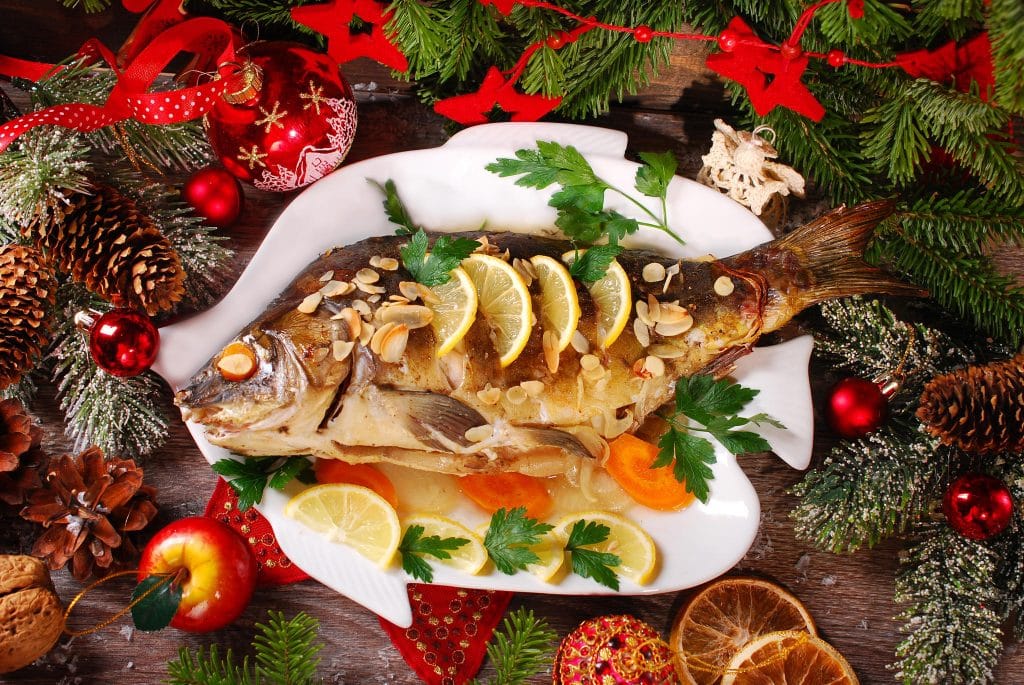 For those who are tired of meat dishes, we advise you to cook carp. The people of Bavaria, for example, breaded fish in breadcrumbs and sautéed in oil..
It so happens that there is absolutely no time to cook a festive dinner. Then German housewives can limit themselves to another absolute culinary favorite – potato salad paired with sausages or fried sausages. Sausages can also be replaced with slightly salted herring..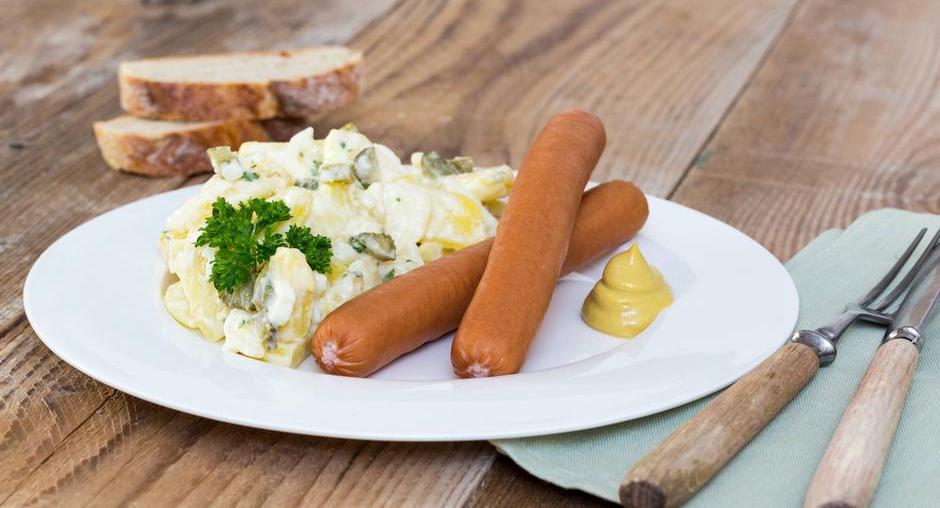 German cuisine is practically the only one in which you can find the most everyday dish on the festive table – soup. Eintopf is a rich thick soup based on meat, fish or vegetables. Russian gourmet is closer to the name of goulash soup.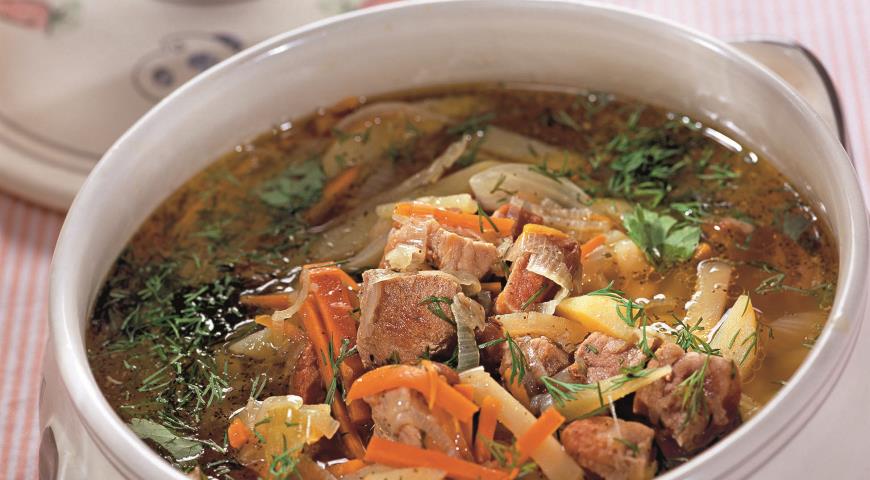 In Germany, they also like to use light non-mayonnaise salads or pickled vegetables as side dishes. Salads are often spiced up with nuts, raisins or oranges..
German housewives do not forget about the sweet tooth. For them, they prepare chocolate fondue with fruits and berries, chocolate mousse or pudding. Popular desserts are the festive stollen (German Christmas cake) or gingerbread. Another traditional German dessert is called Zemellmilch – yesterday's bread mixed with milk and sugar and baked in the oven. It is believed that such a dessert provided the whole family with health..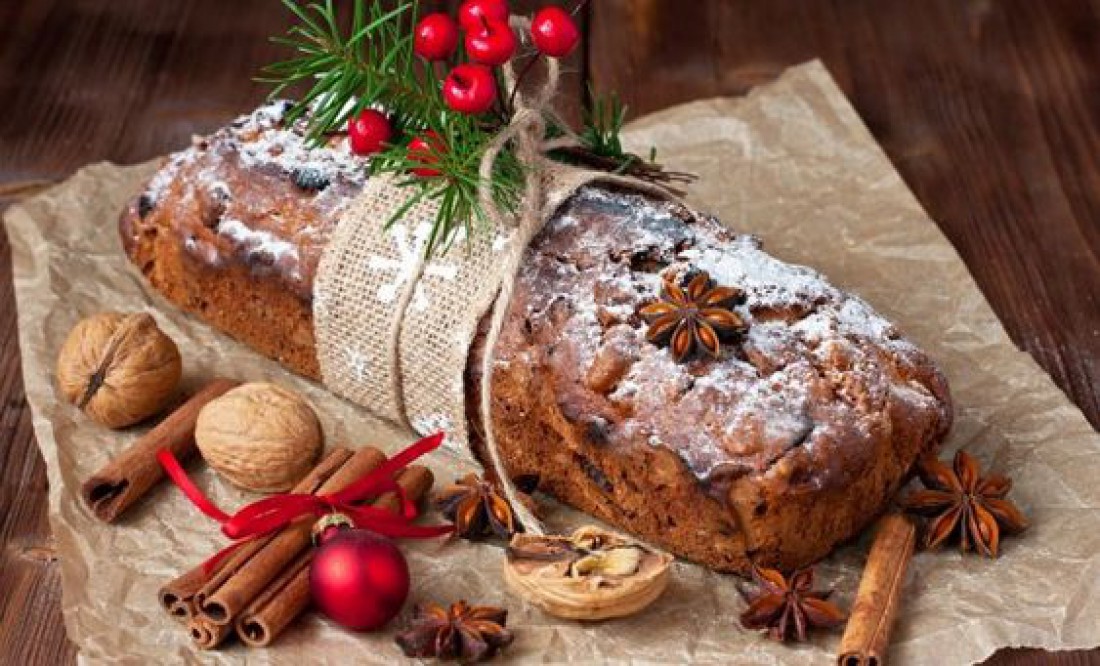 Unlike Russian tables, where drinks are always juices, mineral water or other alcohol purchased in a store, in Germany it is also customary to prepare them yourself. The most popular and famous all over the world is mulled wine, which, by the way, is most often prepared in alcoholic performance. Alternatively, the hostesses prepare orange punch with cream.
Celebrate Christmas in Russian, American or German. Perhaps you will find something new for yourself in the traditions of others. Merry Christmas!