7 tips for extremely small kitchens that we spied in apartments in Paris
Still complaining about your little kitchenette? You probably just haven't been to Parisian apartments with shoebox-sized kitchens. Okay, about the size of a linen closet. Judge for yourself – the area of ​​an entire apartment in Paris is often only 15-30 square meters. meters. But even in the tiniest kitchens, Parisians manage to prepare amazing meals. What is their secret? We tell you about the most typical solutions that you should take note of.
The walls are loaded to the max
When space is not enough, Parisians use heights, equipping the walls with rails, hooks and magnetic knife holders. The idea is to load the walls and empty the countertop for cooking..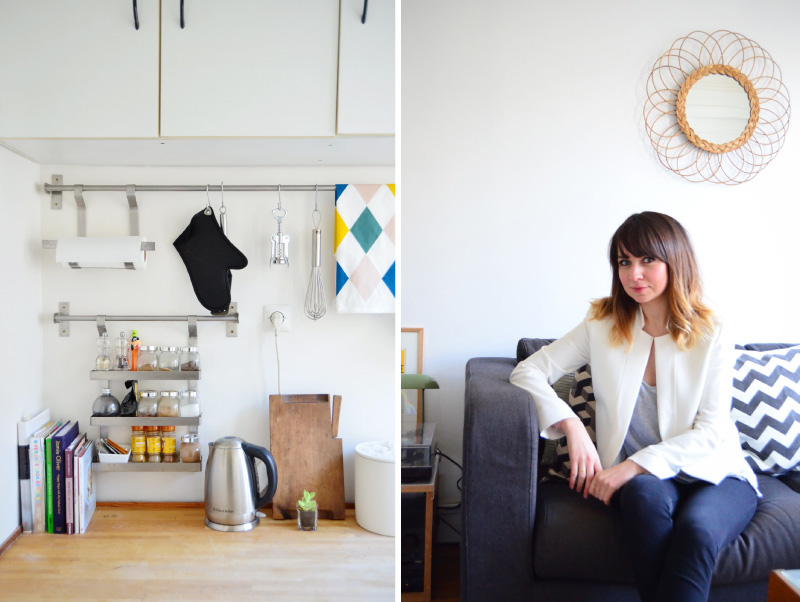 Lots of natural light
In almost all photographs of Parisian kitchens, you can see a window that is not obscured by anything, so that as much light as possible penetrates into a cramped room..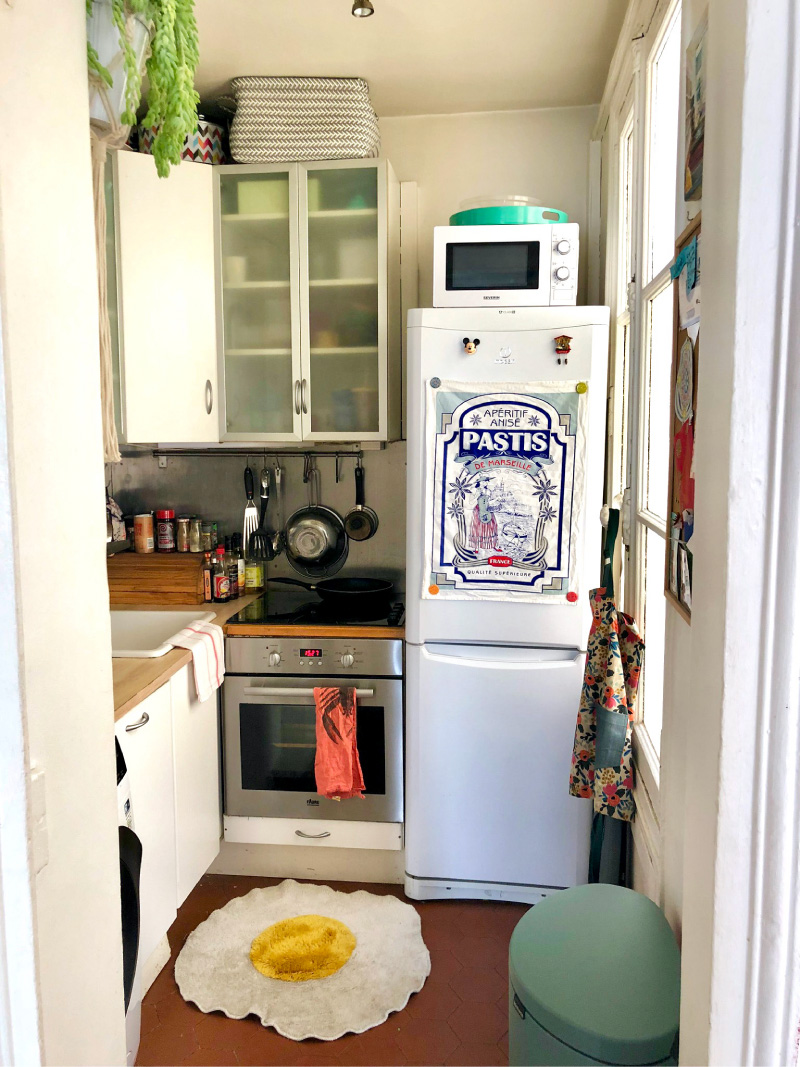 White walls and furniture – a must-have for small spaces
Europeans know that the smaller, narrower or darker the room, the more white it should be. Even clutter on a light background looks less annoying. But this does not mean that a white kitchen should be boring and like a hospital room. Style and comfort can be added to the interior with the help of decor, accessories and colored accents in the form of curtains, dishes, mats for plates, wall panels, and indoor plants. Take a look at designer Eleanor Bridge's kitchen. There are so many things on the walls, on the countertop, and on the shelves, but the interior still looks cute and airy..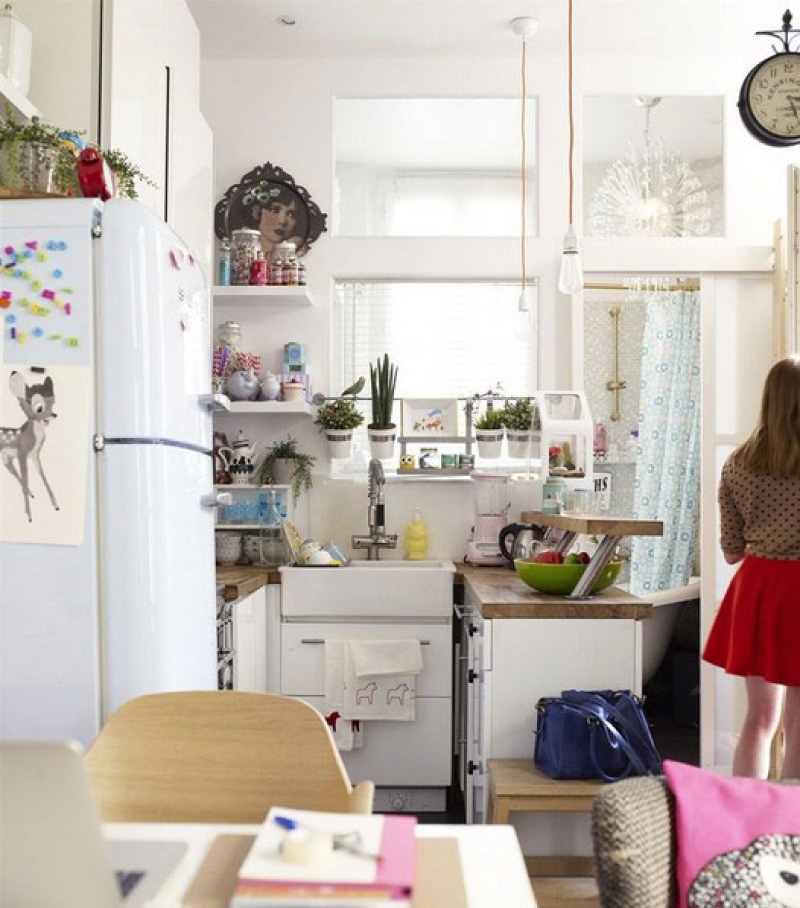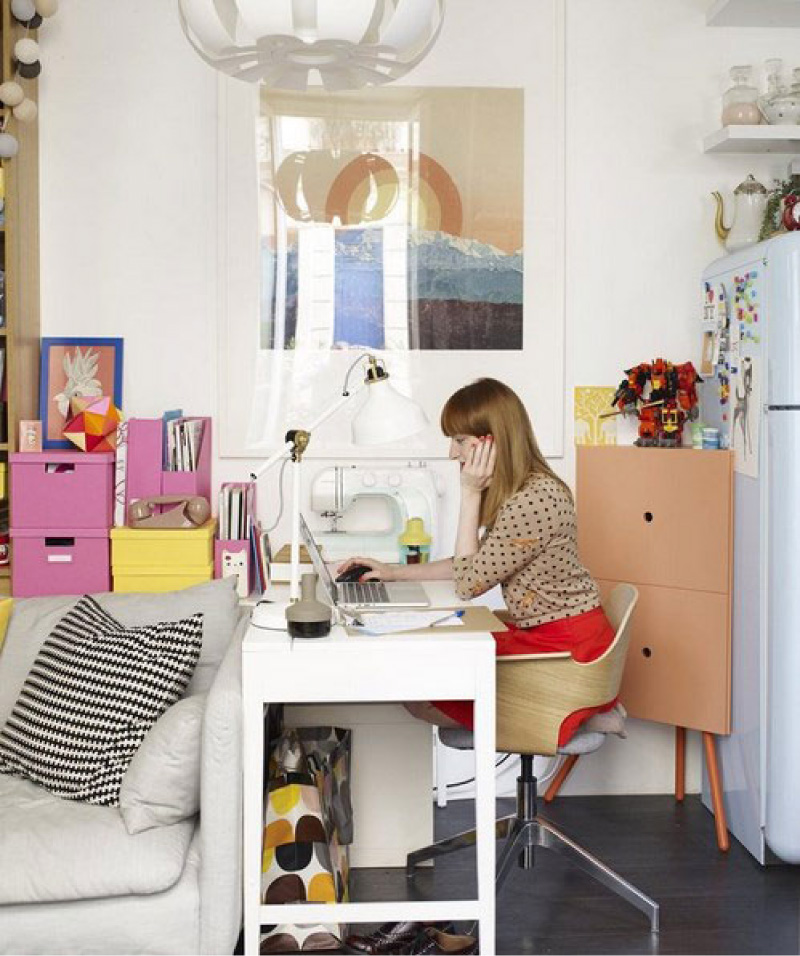 Custom-made custom furniture is worth investing in
Often apartments in Paris are so small that the owners have to order custom-made furniture, non-standard design, multifunctional or transformable. For example, Jeanne, a Parisian couchsurfing (she accepts travelers for the night at home for free), together with the architect Guenael Maurice, built in her 28-meter "two-room" a cube with a built-in kitchen from IKEA on one side and a bedroom and wardrobe on the other..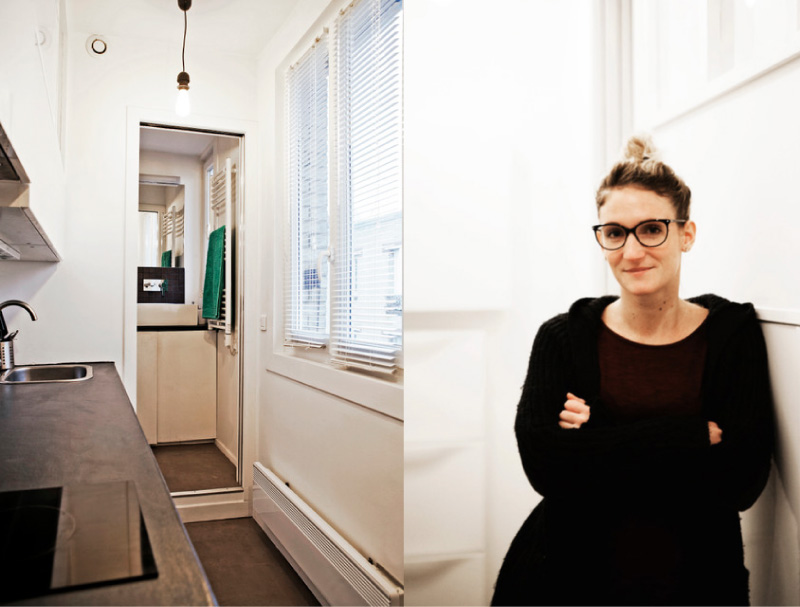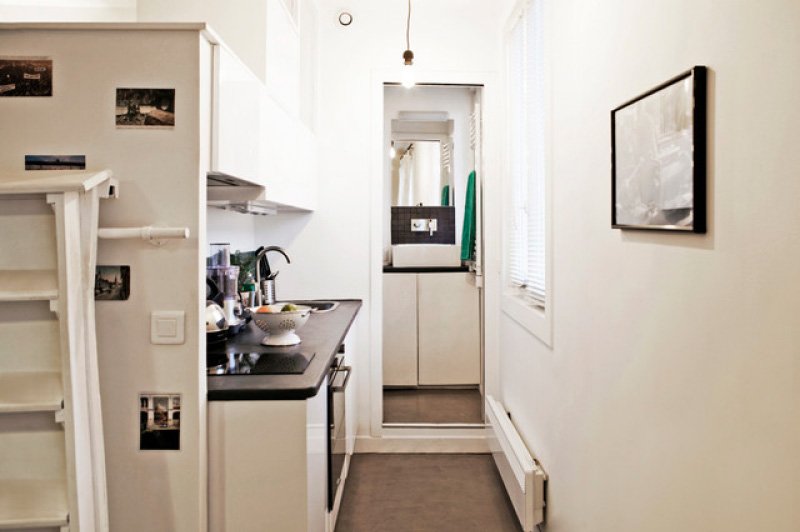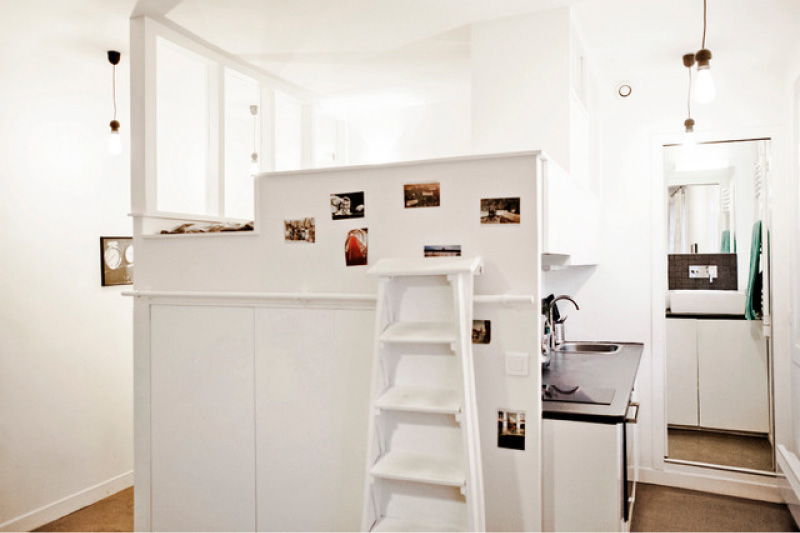 Small refrigerators for the Parisian lifestyle
Now let's move on to the practical side of the matter. Refrigerators in Parisian kitchens are often small – half the size of the usual. Of course, this is rather a forced measure, but Parisians have long been accustomed to going to the store and to the market often and buying a little bit, and not for future use..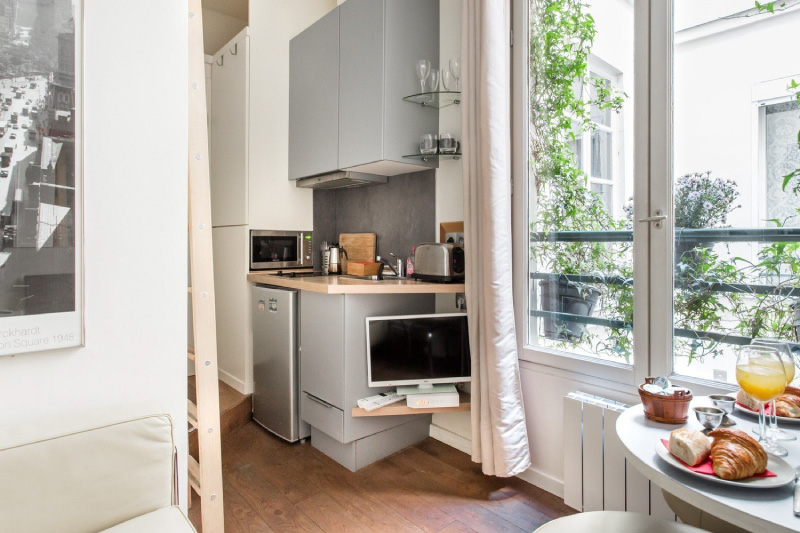 However, in many houses, in addition to the usual refrigerator, there is a so-called "frigo parisien" or "garde-manger" (see photo), which is very similar to the "Khrushchev" winter refrigerator. Here eggs, cheese, fruits and vegetables stay fresh for a long time, unless, of course, it is not hot outside, which is not so often in Paris.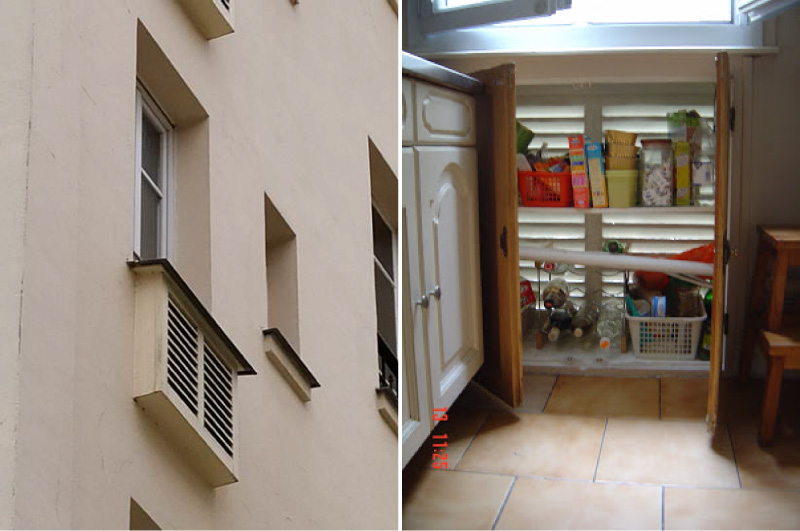 Every home has a small sink and an induction hob with two burners.
In addition to the mini-format refrigerator, a sink (40-50 cm wide), a dishwasher (45 cm) and a hob (with two or three burners) are used. By the way, induction-type hobs are most often used in Paris. They are easier to care for (they hardly get dirty or covered with carbon deposits) and are easy to cook..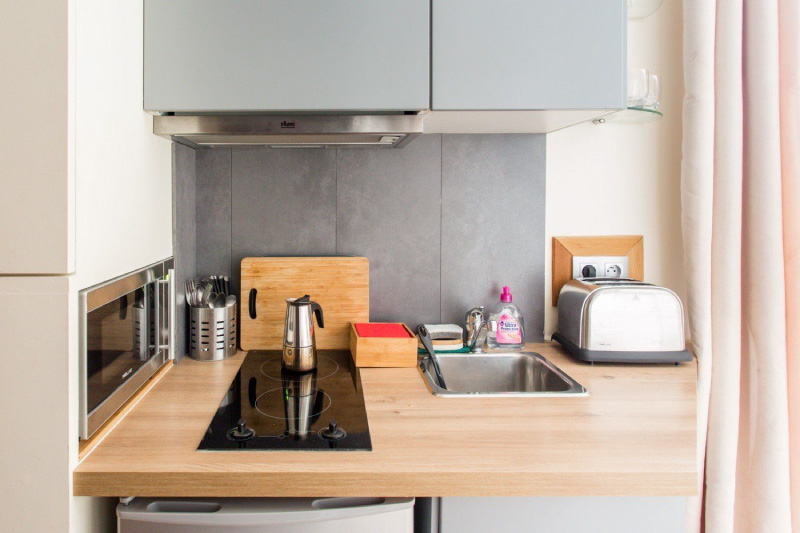 By the way, the sink is often installed horizontally closer to the wall in order to leave more working space (see photo below).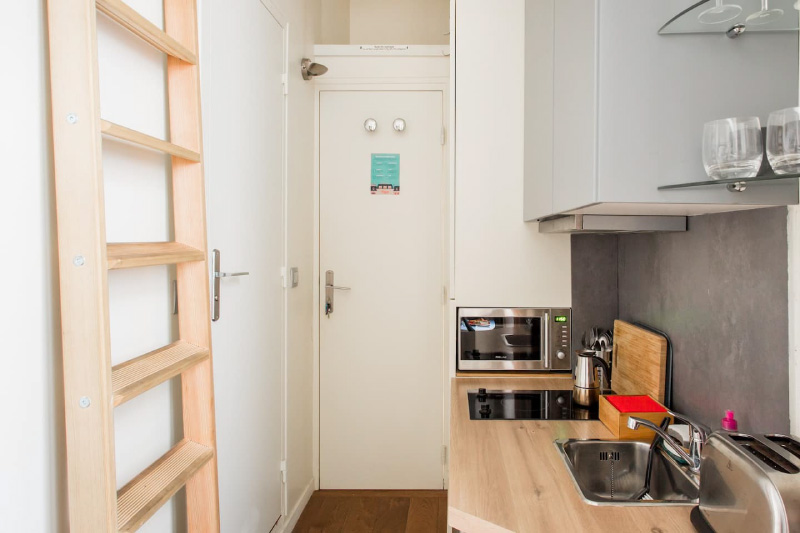 Bar counters, folding or coffee tables instead of a dining table
Despite its compactness, the dining area always looks beautiful due to graceful chairs and vases of flowers on the table..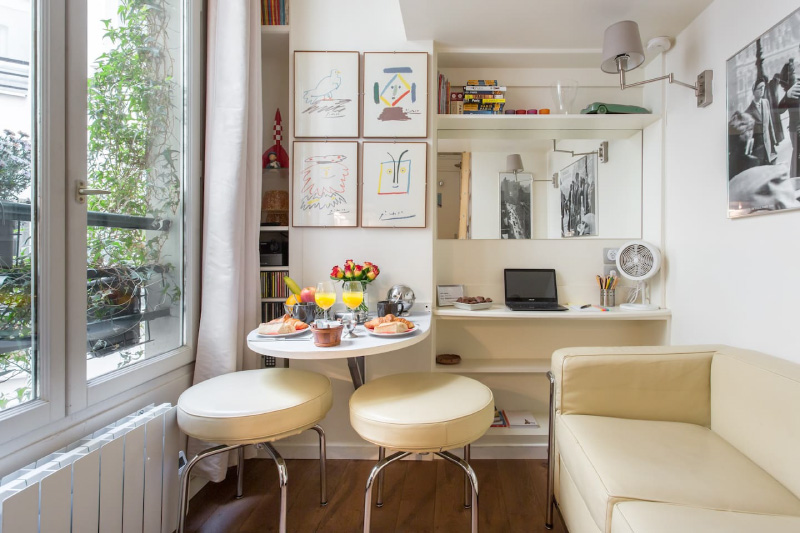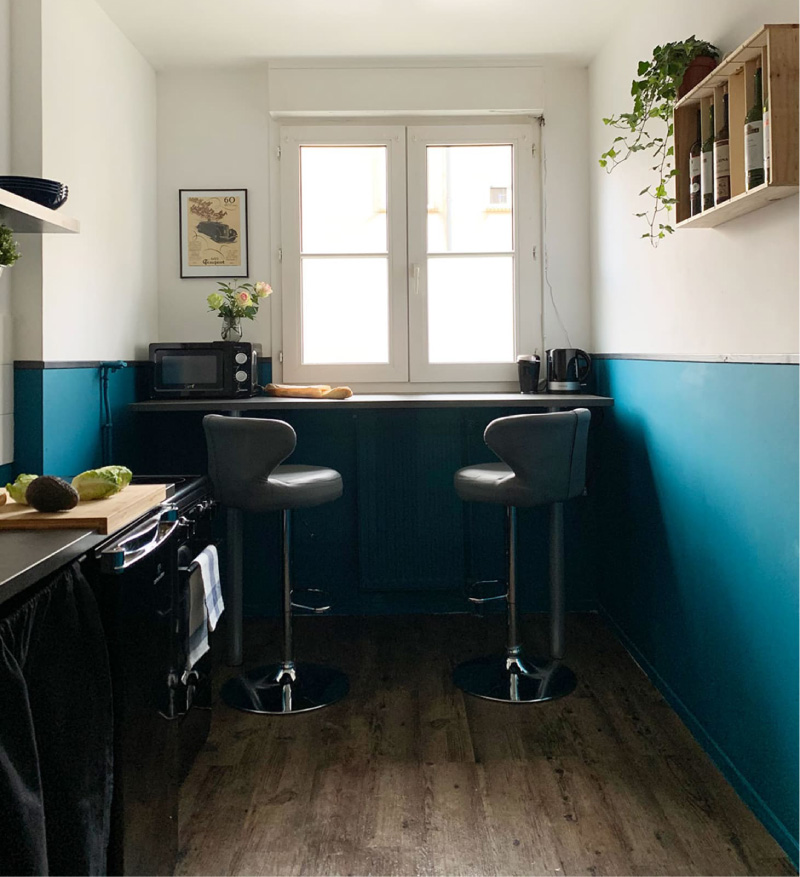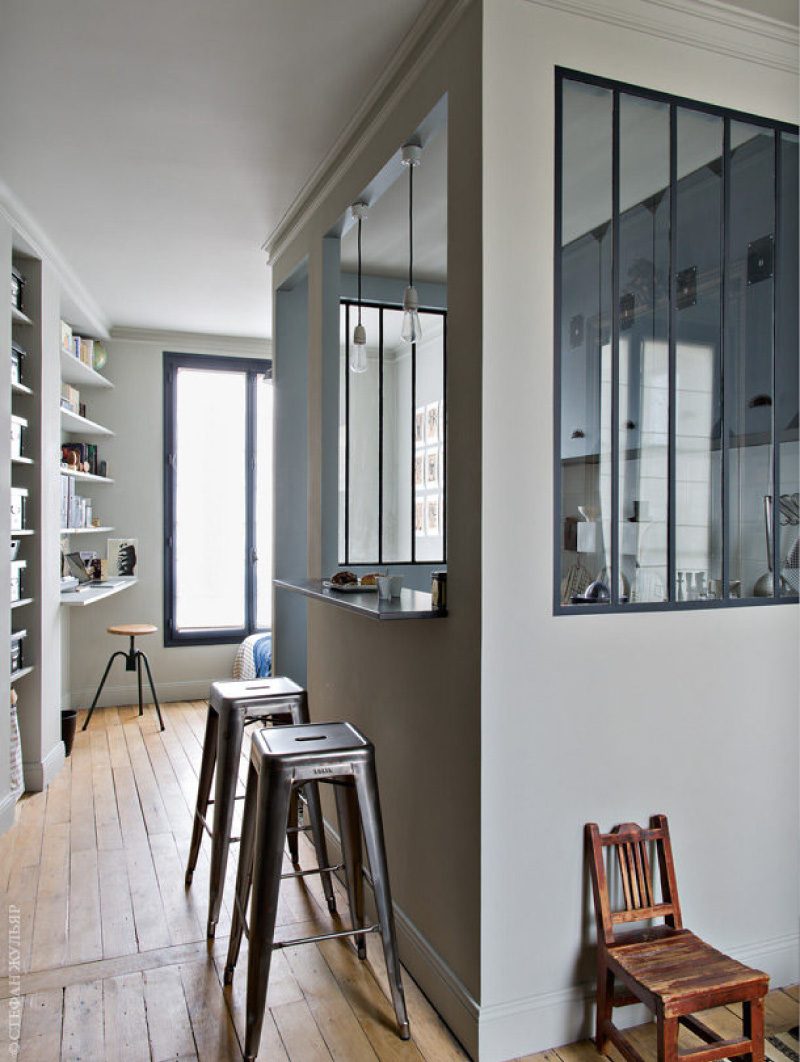 You can hide everything with curtains
For example, they can be used to cover the winter refrigerator under the window, which we have already talked about (see photo below).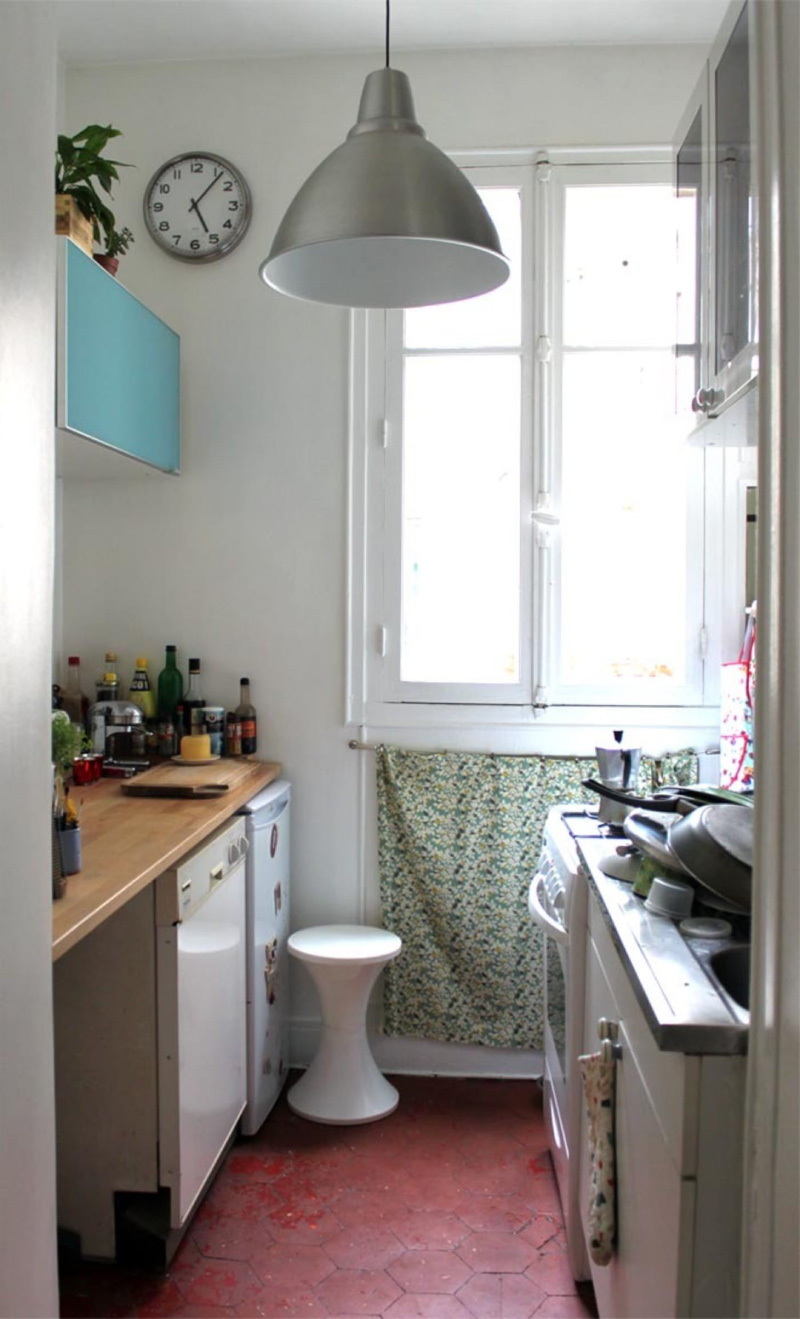 Often, Parisians cover the contents of kitchen cabinets with a curtain. It looks nice, it is very inexpensive and, moreover, the curtain can be changed according to your mood. Our compatriot Anna Kovalchenko, who lives in Paris, decorated kitchen cabinets with a black curtain to match the countertop and household appliances.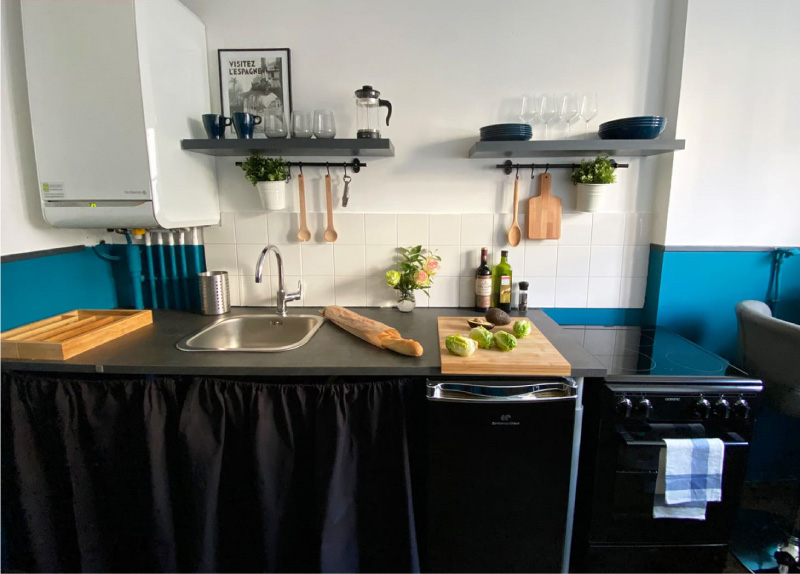 Transparent chairs are the secret to the elegance of cramped Parisian kitchens
Transparent polycarbonate chairs and stools are very popular in Paris, because, firstly, they are very beautiful, and secondly, they do not clutter up the space at all. At the same time, they are very practical: unpretentious to care for, shockproof, lightweight, do not scratch and can be stacked on top of each other. The most popular models of transparent chairs are Louis Ghost and Victoria Ghost chairs (inexpensive replicas can be bought in Russia).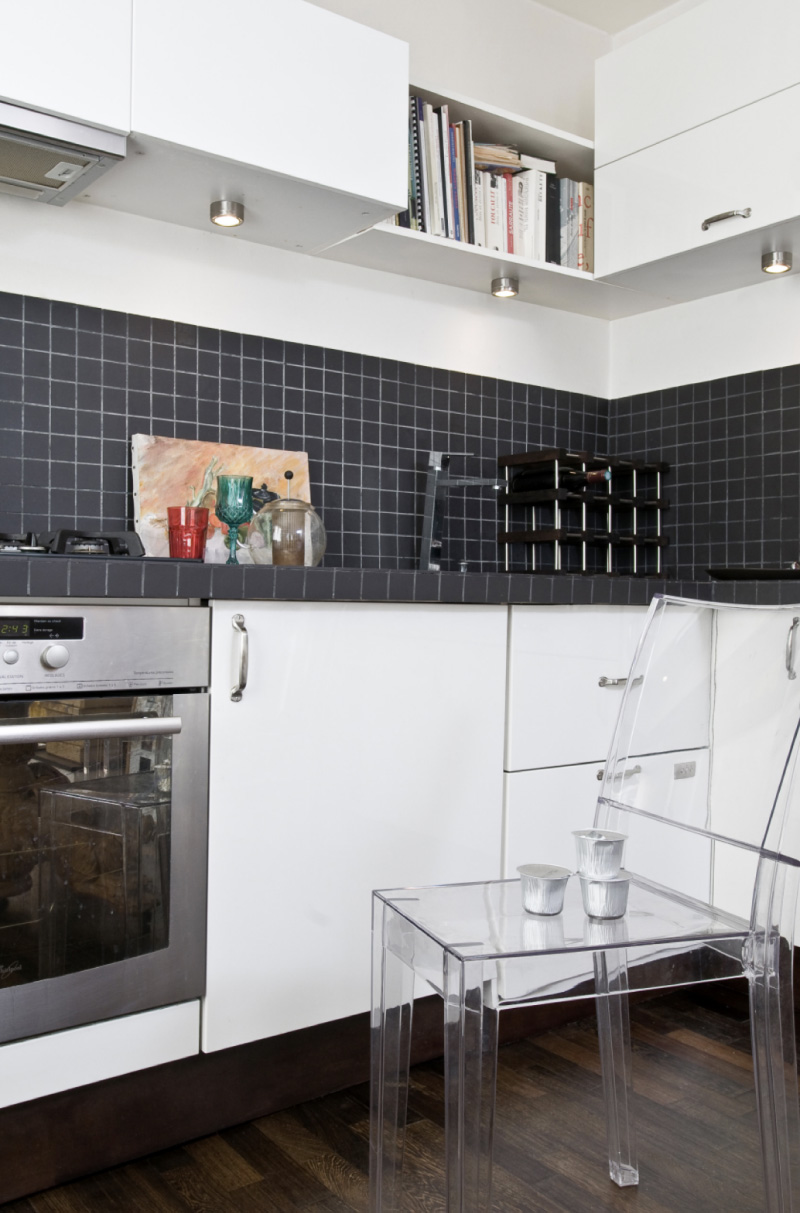 Kitchen decor is a must
The French are so French when it comes to decor. Even if the kitchen is extremely small, they will still find space in it for paintings, posters, houseplants and other accessories. For example, student Robin Evann hung a pair of decorative papier mache fish on hooks on an apron (a gift from friends).