12 Hooks Tricks That Solve All Your Kitchen and Home Storage Problems
Did you know that with the help of simple self-adhesive hooks, you can literally "shove in something that is not shoved", conveniently organize the household and optimize your life? Here are 12 practical ideas on how you can use these little helpers in your kitchen and home..
The article will be especially useful for those who rent an apartment and cannot drill the walls, as well as for those who are sorely lacking storage space..
1. We store the lids from pots on the doors of kitchen cabinets
Covers from saucepans, although not very large in size, always take up a lot of space in cabinets, they always disappear somewhere. Solution? Store them on your kitchen cabinet doors! This is convenient and, moreover, reasonable if the kitchen is small. The main thing is to remember the place of each cover..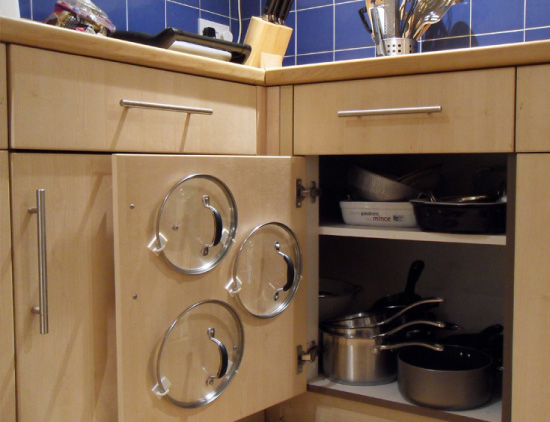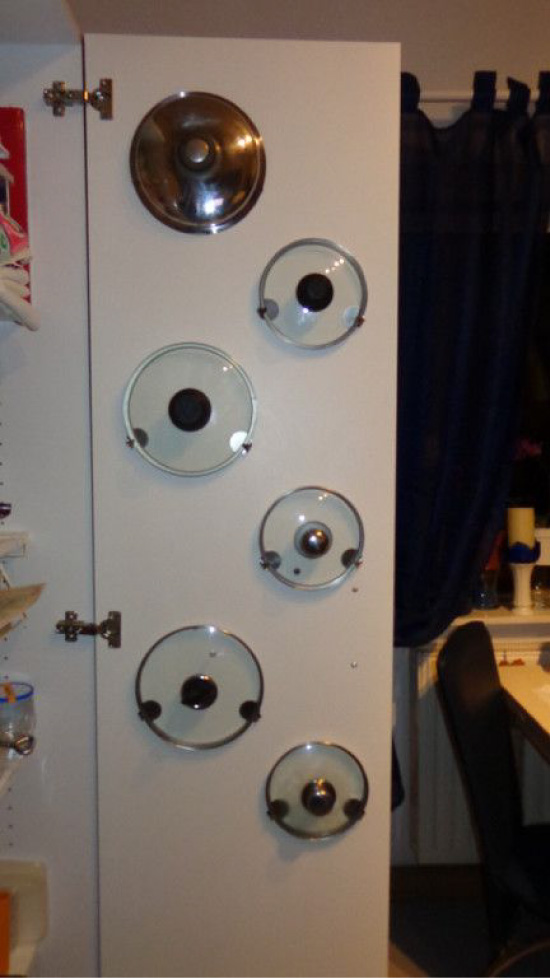 Instructions: Just attach the cover to the door and glue the hooks at two points – at about 4 and 8 o'clock if you imagine the cover as a dial. But there are a couple of nuances: the lids must fit between the shelves and the contents of the cabinet must not interfere with them, otherwise the door will not close. One standard door will fit about 2-4 lids of different diameters.
2. We hang kitchen and household items
Rags, brushes, brushes, scrapers, scoop, measuring spoons, blender attachments and other kitchen stuff can be conveniently hung on hooks on the doors or inner walls of cabinets.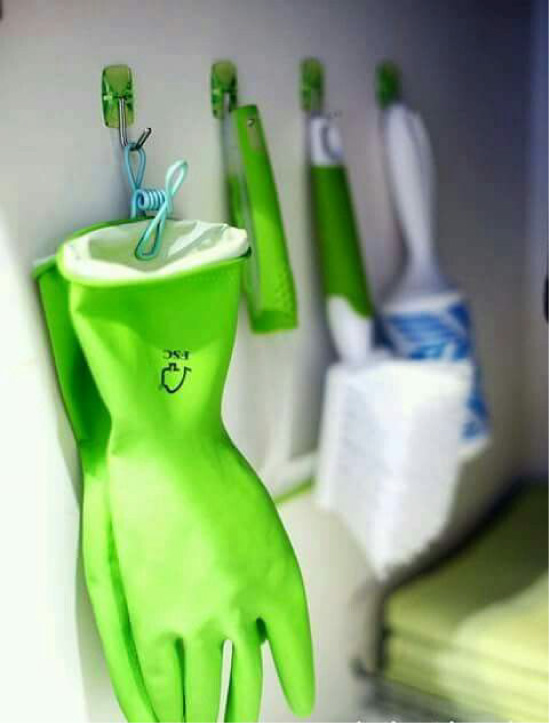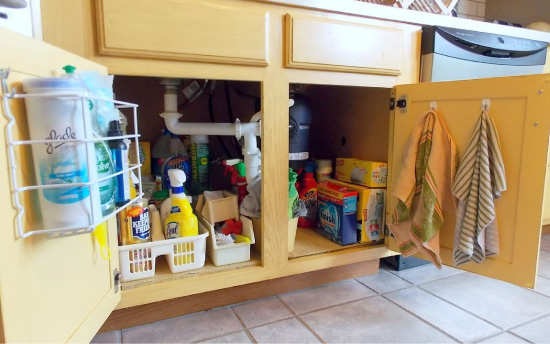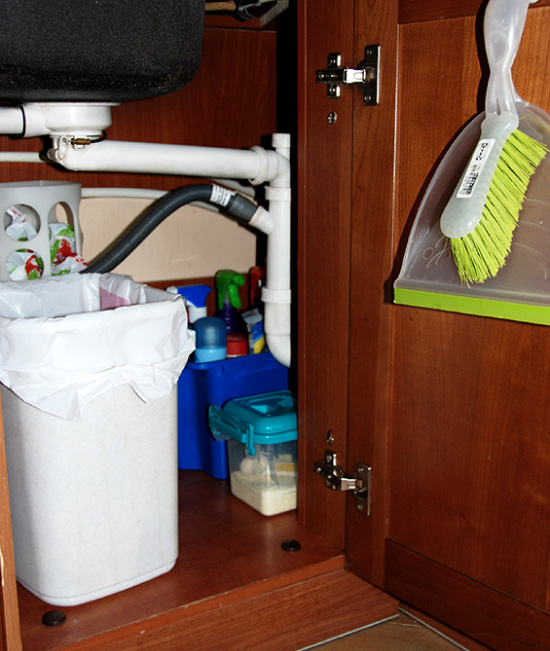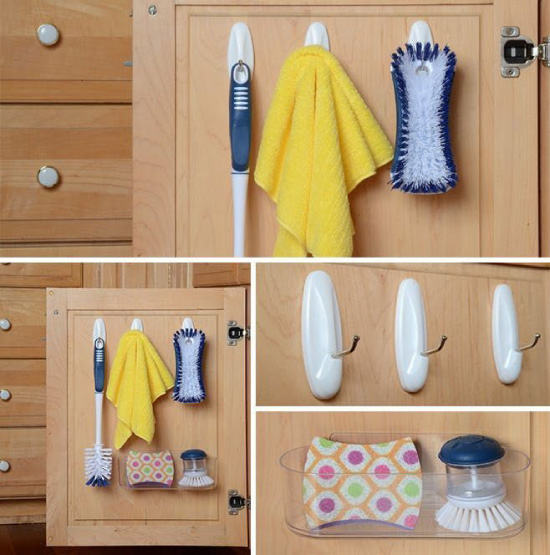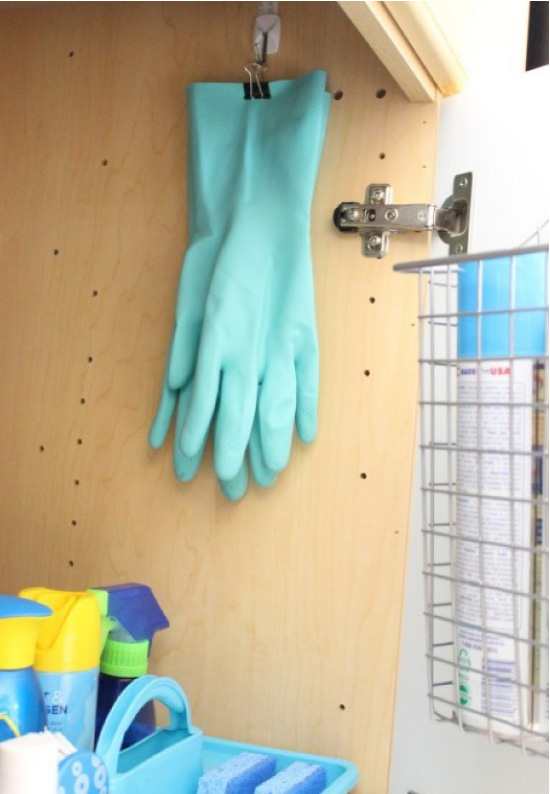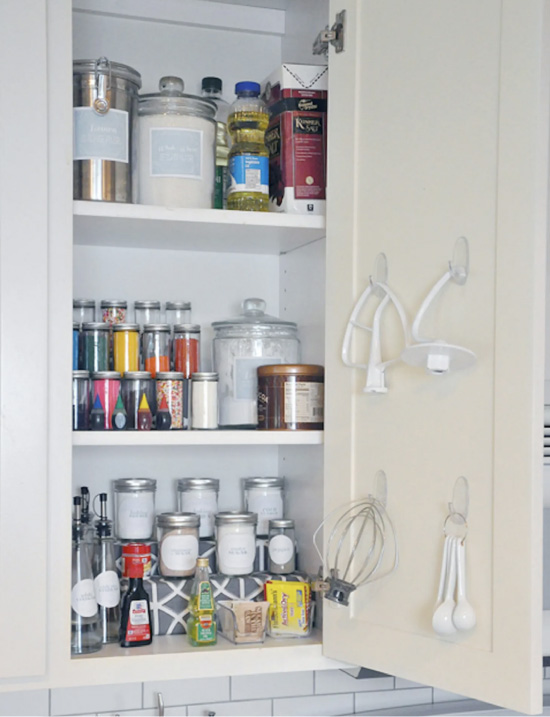 3. We use the walls for storing dishes
Mugs can be hung on C-hooks.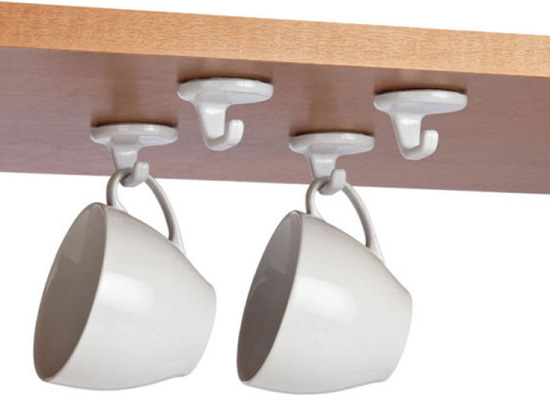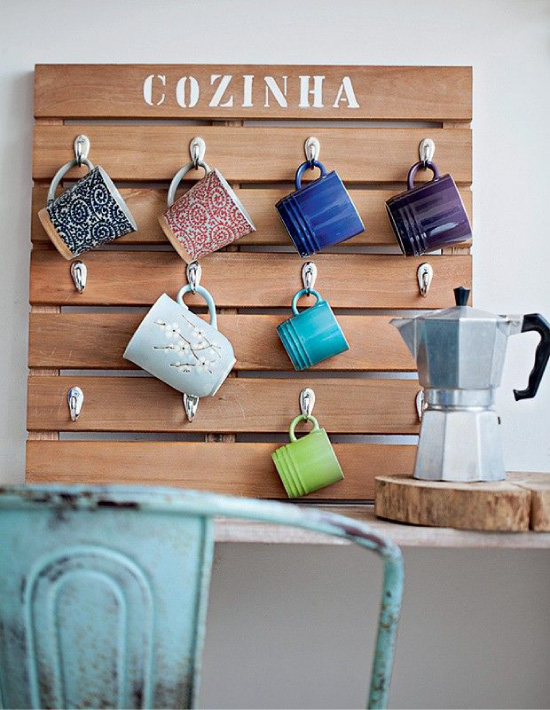 Any utensils with handles can be hung on the walls.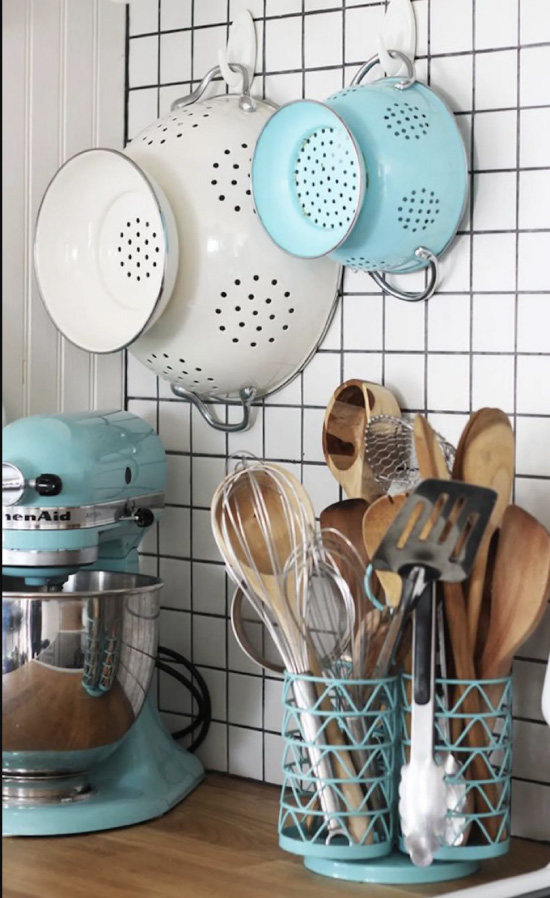 4. Combine hooks with a barbell and get a multifunctional railing
A simple construction of a pair of hooks and a rod can replace the rail. You can hang anything on it: rolls of foil, cling film, baking or wrapping paper, as well as cleaning agents in sprays, rags, rubber gloves and household items.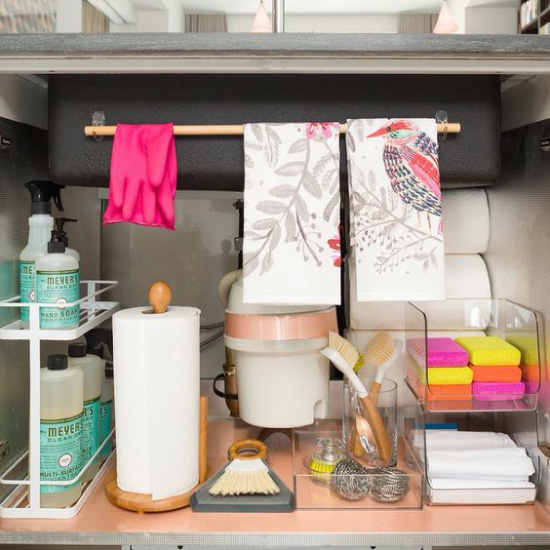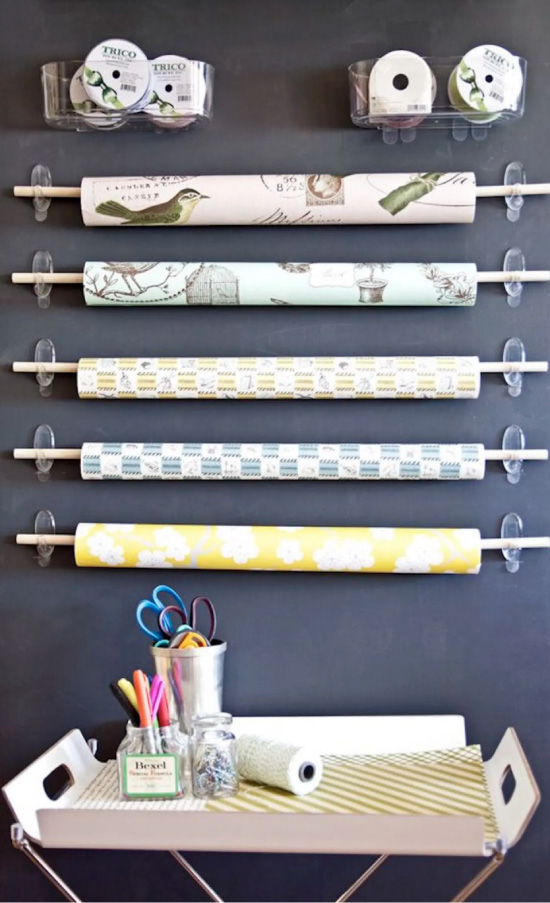 Hooks and a rod can make a curtain rod.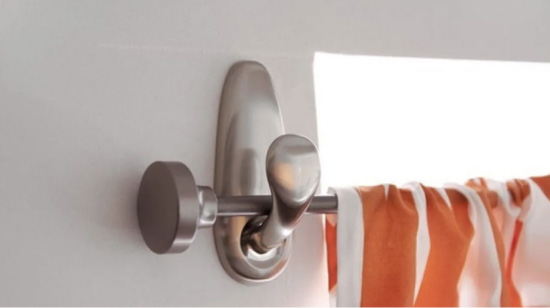 5. We combine hooks with baskets
A super way to get new storage places in the kitchen, bathroom, hallway and anywhere else in the house: hang cute baskets on hooks and voila … the wall organizer is ready!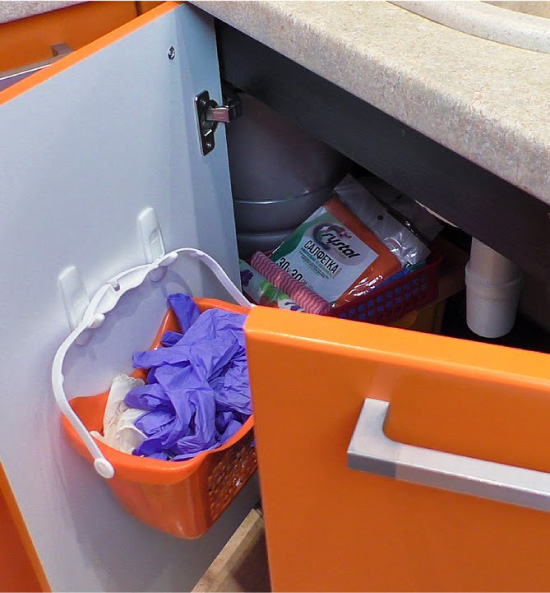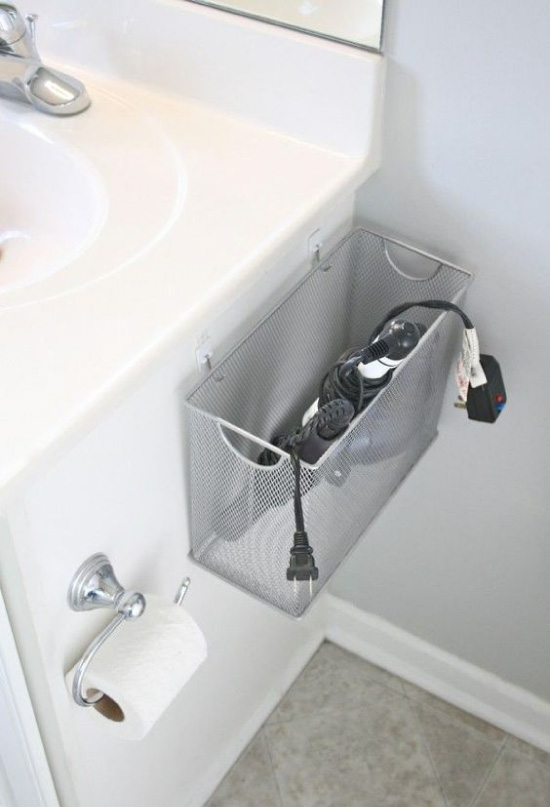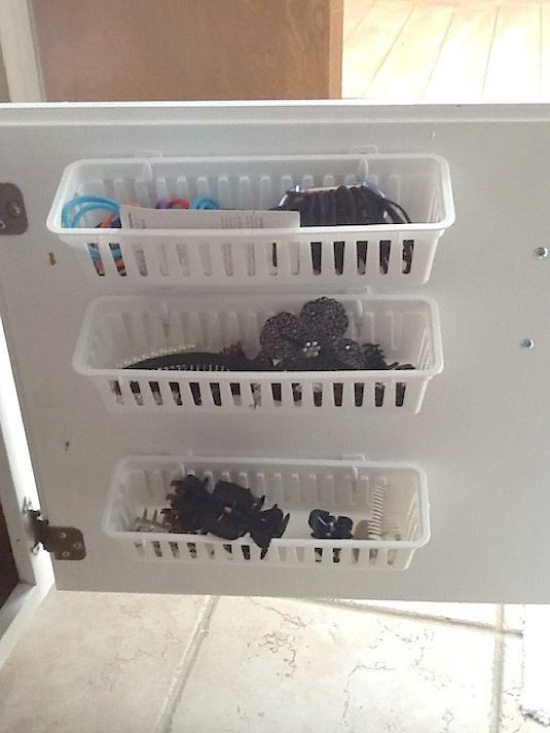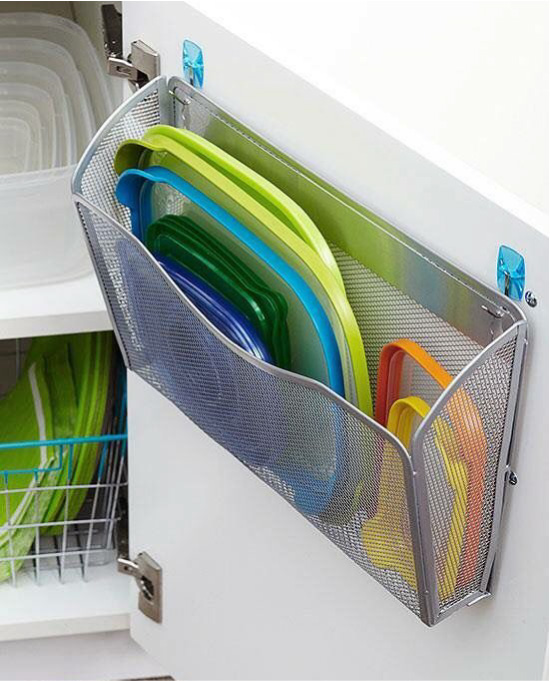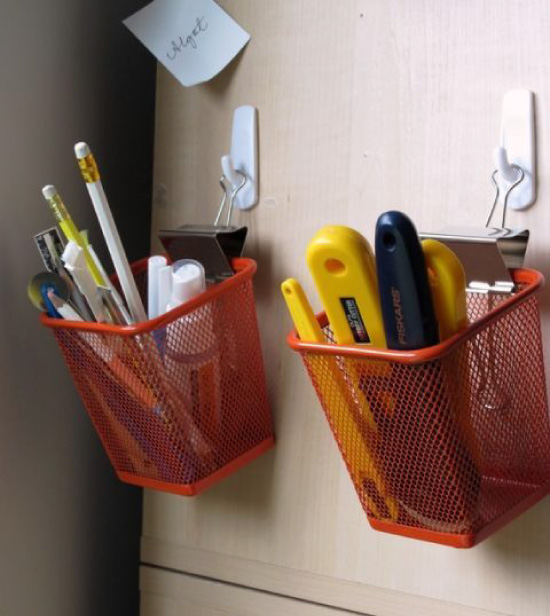 6. Hanging up the pots with plants
If you are growing plants, herbs or greenery at home, then you can hang the pots closer to the light, thereby freeing up space on the countertop / windowsill..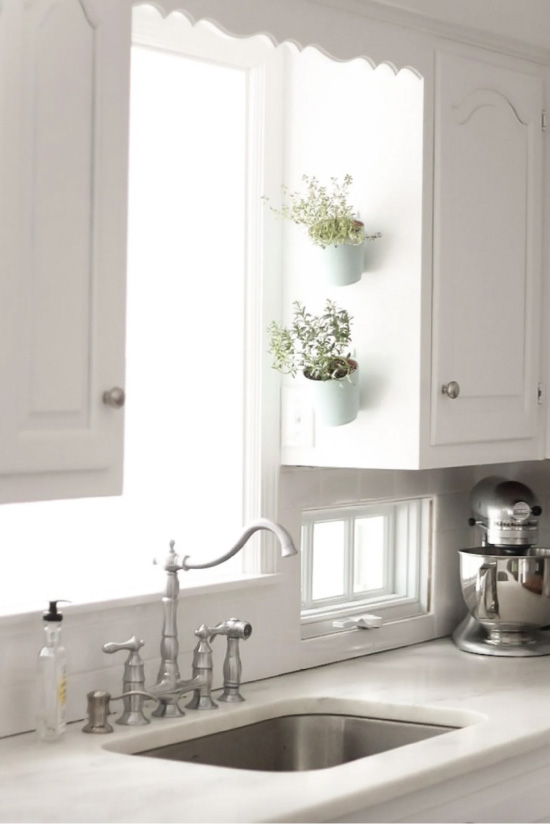 7. We organize accessories
On the hooks glued at the dressing table, you can hang beads and necklaces, belts and even glasses.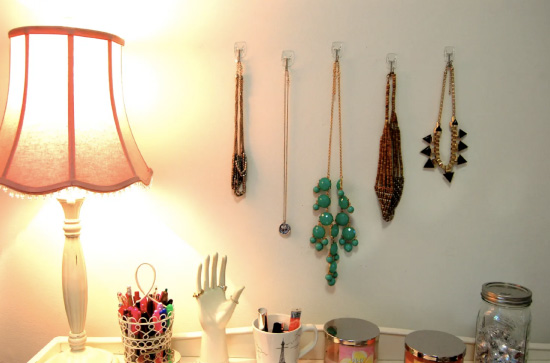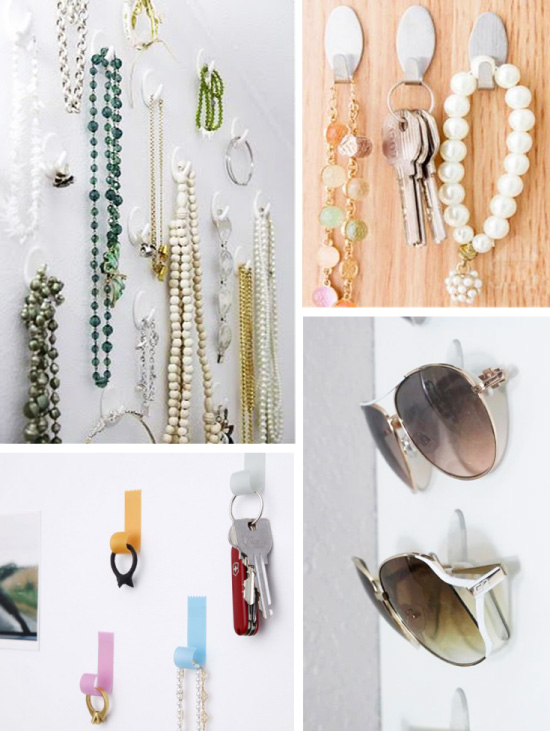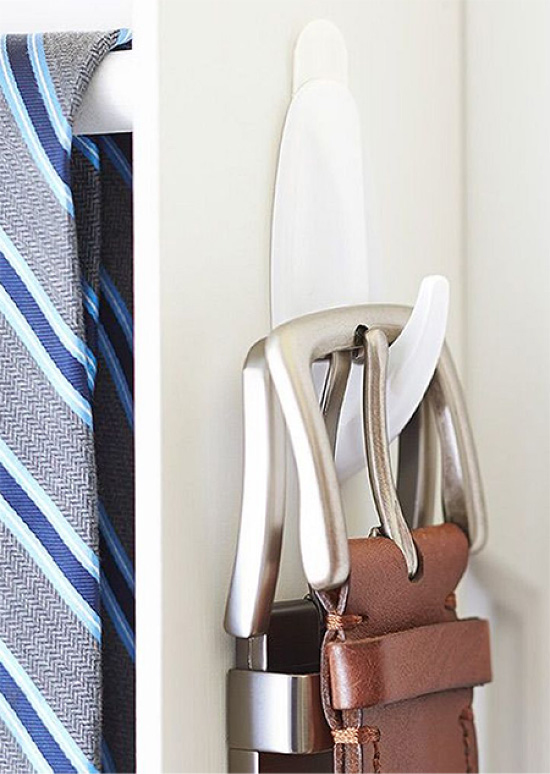 8. Making a tablet holder in 3 minutes
With three hooks, you can create a tablet station in any room in your home. Do you like watching TV shows while cooking? Then we recommend sticking the hooks on the apron..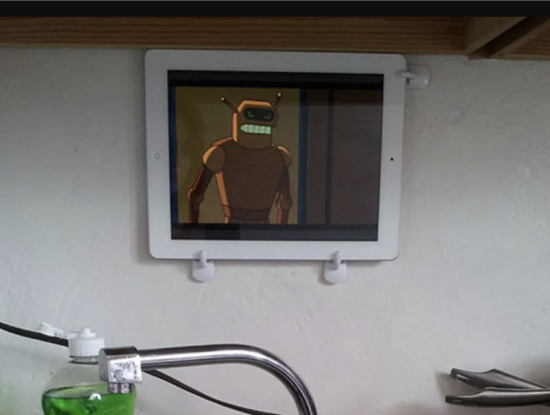 9. We store the brushes on the wall
To free up space around the sink, you can store your toothbrushes on the wall.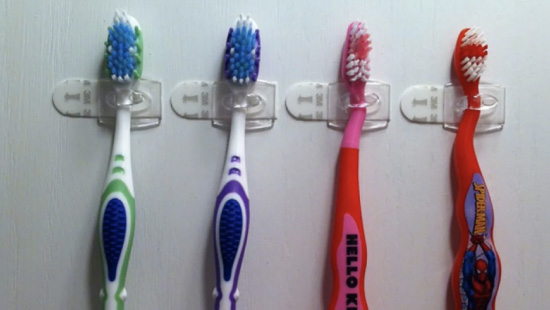 10. We hang headphones, hair dryer, curling iron and other equipment
There is no more convenient way to store hair dryers and curling irons in the bathroom or at the dresser than on hooks..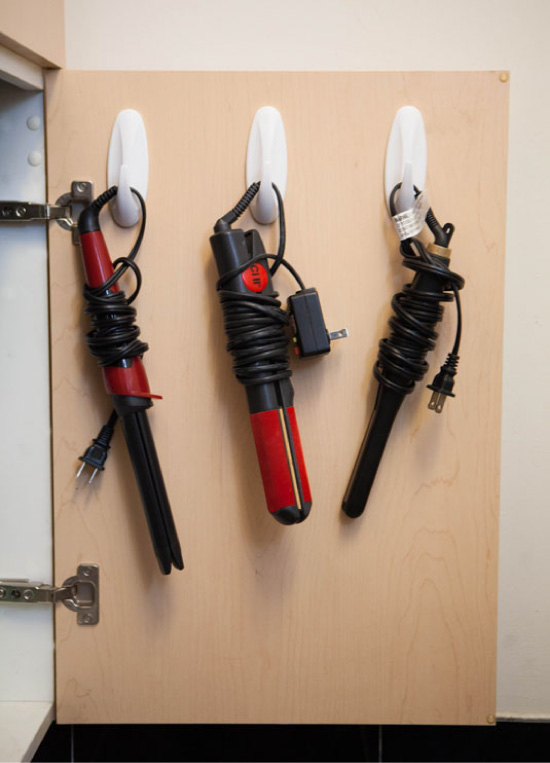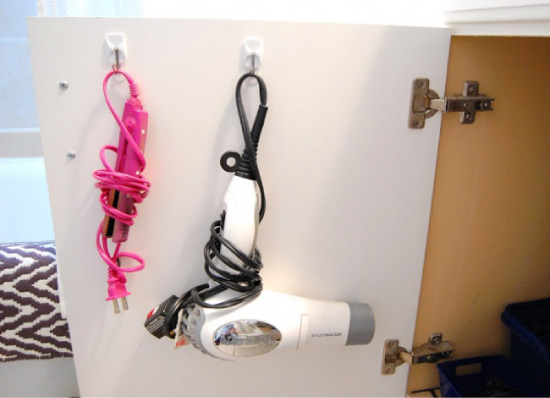 Ideal headphone position at the end of your desktop or directly on your computer monitor.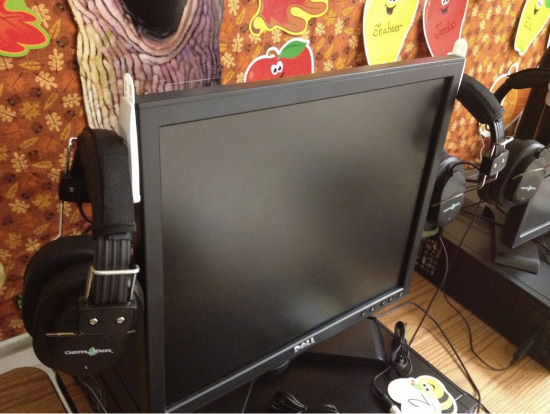 11. We hide the wires and extension cord
Hooks can be used to hide the extension cord behind furniture.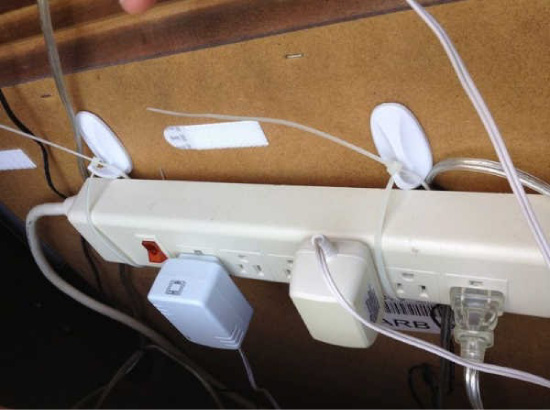 It is better to use transparent hooks to secure the wires..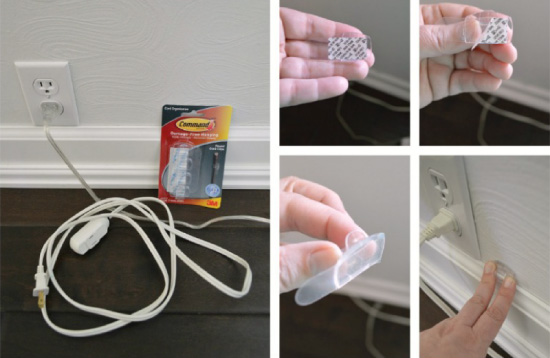 12. We fix the trash bag in the bucket
One small hook on the trash can will permanently solve the problem of the ever-crawling trash bag.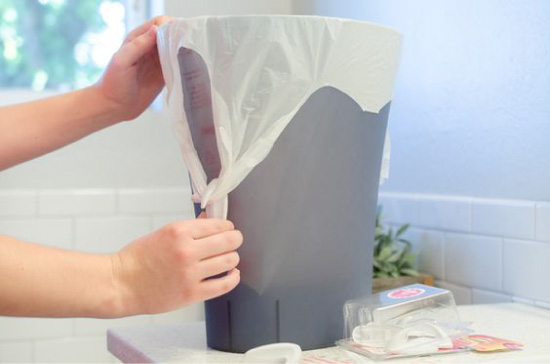 Some more helpful tips
Better to buy hooks that will peel off the wall without leaving any marks. This is especially important if you live in a rented apartment..
For storing heavy items, such as pans, only hooks that can withstand heavy loads are suitable (weight recommendations are indicated on the package).
Care should be taken when building entire wall storage systems. Remember that anything stored openly will become dusty and visually clutter up the space. However, on the doors and inner walls of the cabinets, the hooks can be used without any limit..
The best self-adhesive hooks are produced by the well-known Command company (sold in household and building markets, stationery stores, as well as at Ozone). They are good because they can be easily removed without traces, but at the same time they are very firmly attached to the wall. Depending on your idea, you can choose small or large hooks, plastic or metal, transparent or colored, hooks for heavy or very heavy things, as well as hooks for wet rooms.