Kitchen bezel selection guide and installation instructions
False panels for the kitchen are used when you need to hide some area in the decoration, for example, the corrugations of the duct or the base of the headset. Let's figure out what materials and designs are suitable for kitchen false panels, clarify installation issues and prices.
When bezels are needed
The false panel for the kitchen can:
Replace the kitchen apron;
Close the corrugation from the hood;
Hide unnecessary niches or communications;
Decorate furniture legs;
Remove the gap between the furniture cabinets and the wall;
Cover a niche or distance between cabinets;
Help in creating a decorative lighting system;
Align surfaces visually.
Below are photo examples of the use of false panels in the kitchen.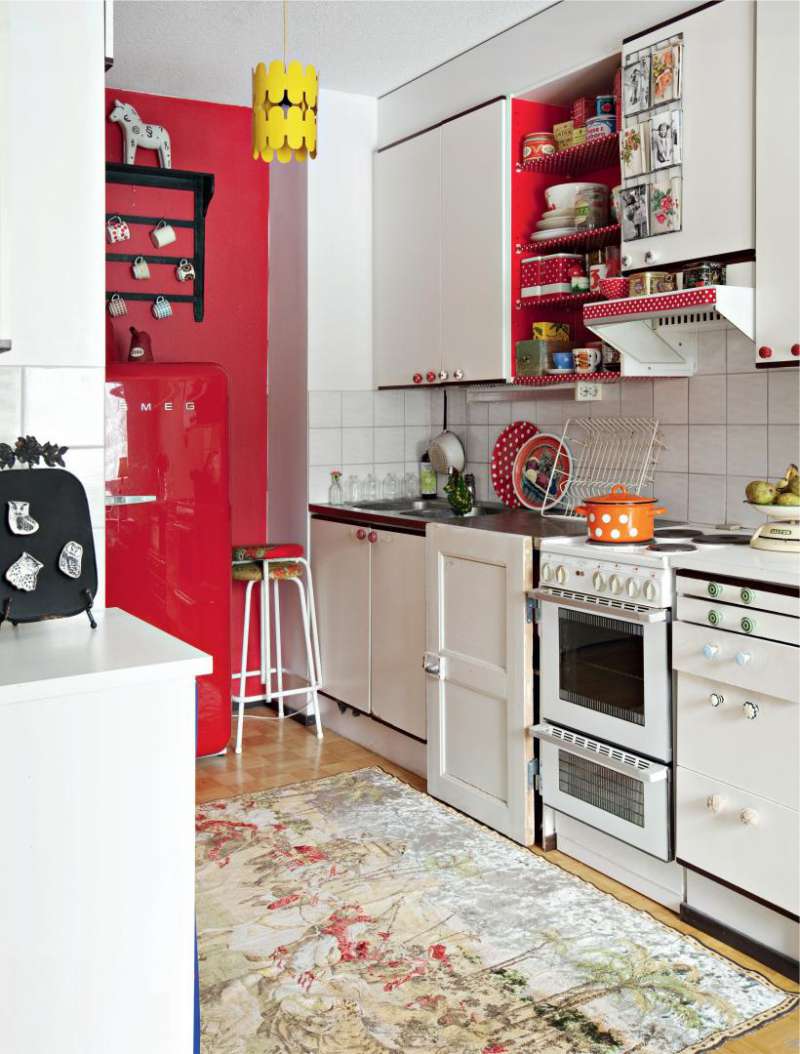 Masking a corrugated pipe with a false panel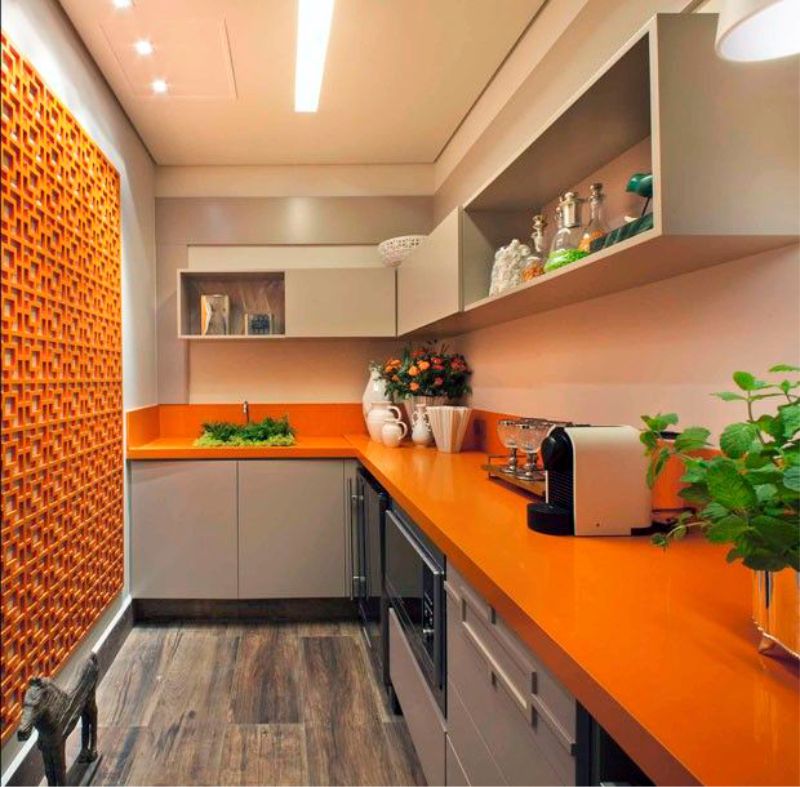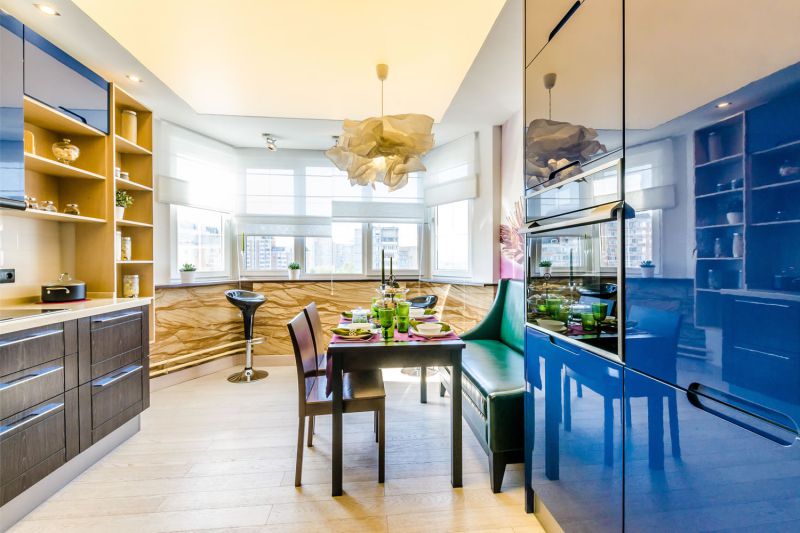 False panel in the design of the window sill space
So, the main task of false panels is camouflage. But thanks to them, the walls in the kitchen can turn into an accent detail of the interior, because many false panels are decorated using photo printing technology. This means that the front side of the material can be decorated not only with imitation of tiles, but also with a view of New York at night or a waterfall sparkling with splashes..
Materials for bezel panels
False panels for the kitchen are special finishing plates, decorated on one side. For their manufacture, the following materials are used..
Natural wood
An environmentally friendly, beautiful, durable material that is also subject to restoration. True, in the kitchen he is not very practical, as he is afraid of temperature and humidity changes, sharp objects and frequent cleaning. Most often, panels of veneered MDF with a wax coating are used for finishing the apron and basement..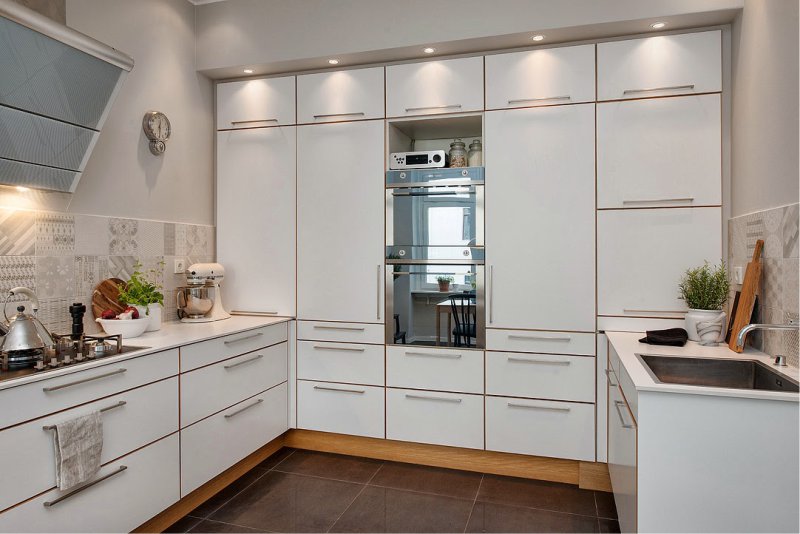 An example of finishing a plinth with wood panels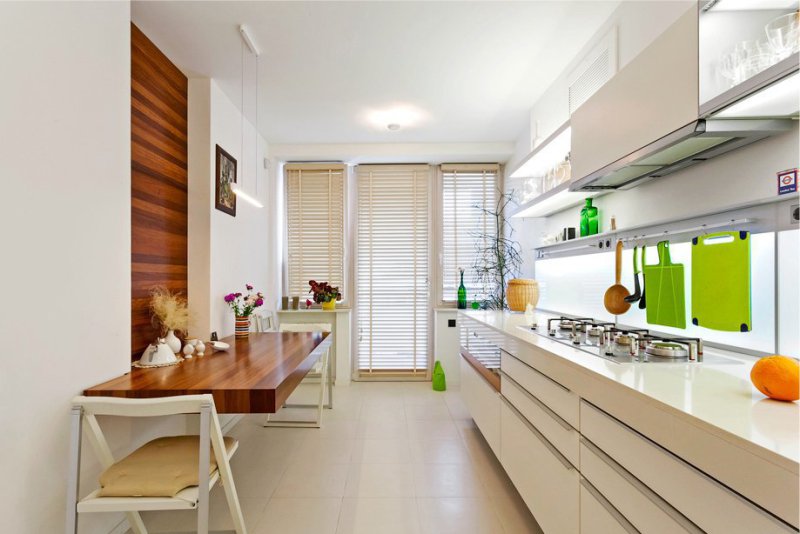 Veneered bezel
MDF, laminated by chipboard
They are easy to assemble and are characterized by increased decorativeness, they can imitate any textures or have photo printing. The durability of such structures depends on the strength of the protective top layer. The safest options are varnished or acrylic coated.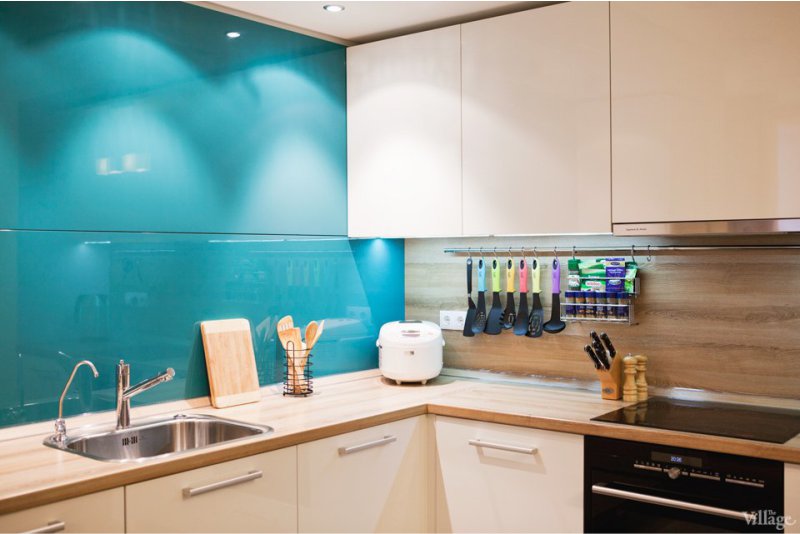 Apron made of MDF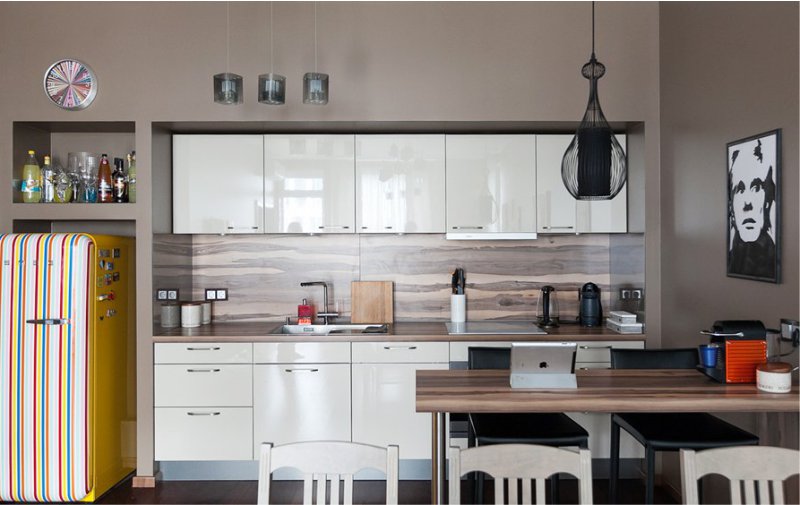 Apron made of MDF
Chipboard apron
Chipboard apron
Glass Panels
They are practical, fireproof, allow you to experiment with backlighting, do not deteriorate from moisture. Glass panels are made of acrylic, silicate, polycarbonate, tempered glass and triplex.
Panels made of triplex glass and tempered glass are most suitable for finishing the apron. Since they are absolutely safe even when broken, they are durable and are not afraid of heat (including from a gas stove).
Glass can be decorated with photo prints or sandblasted patterns.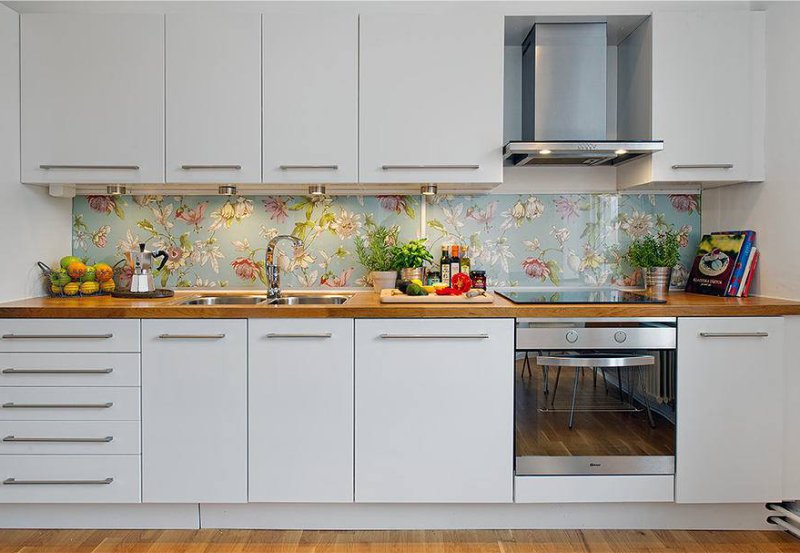 Glass apron with profile fastening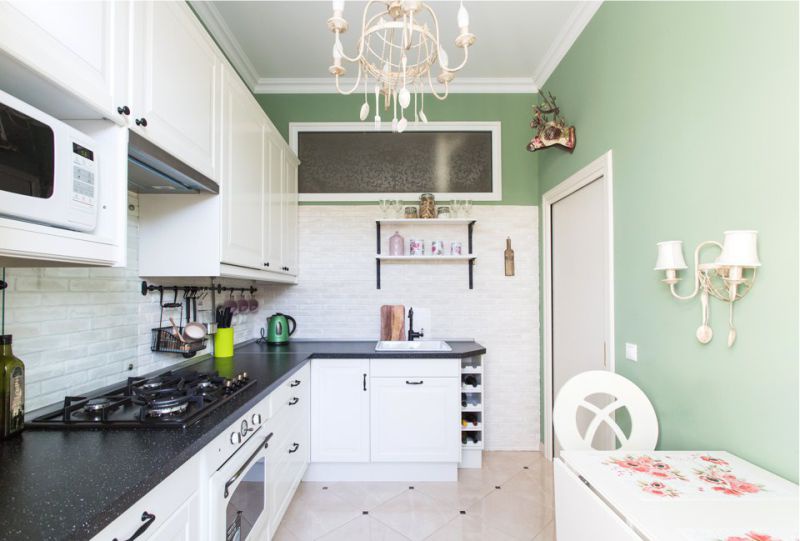 Glass screen in the wall between kitchen and bathroom
In the photo below you can see an example of masking a corrugation with a backlit glass panel..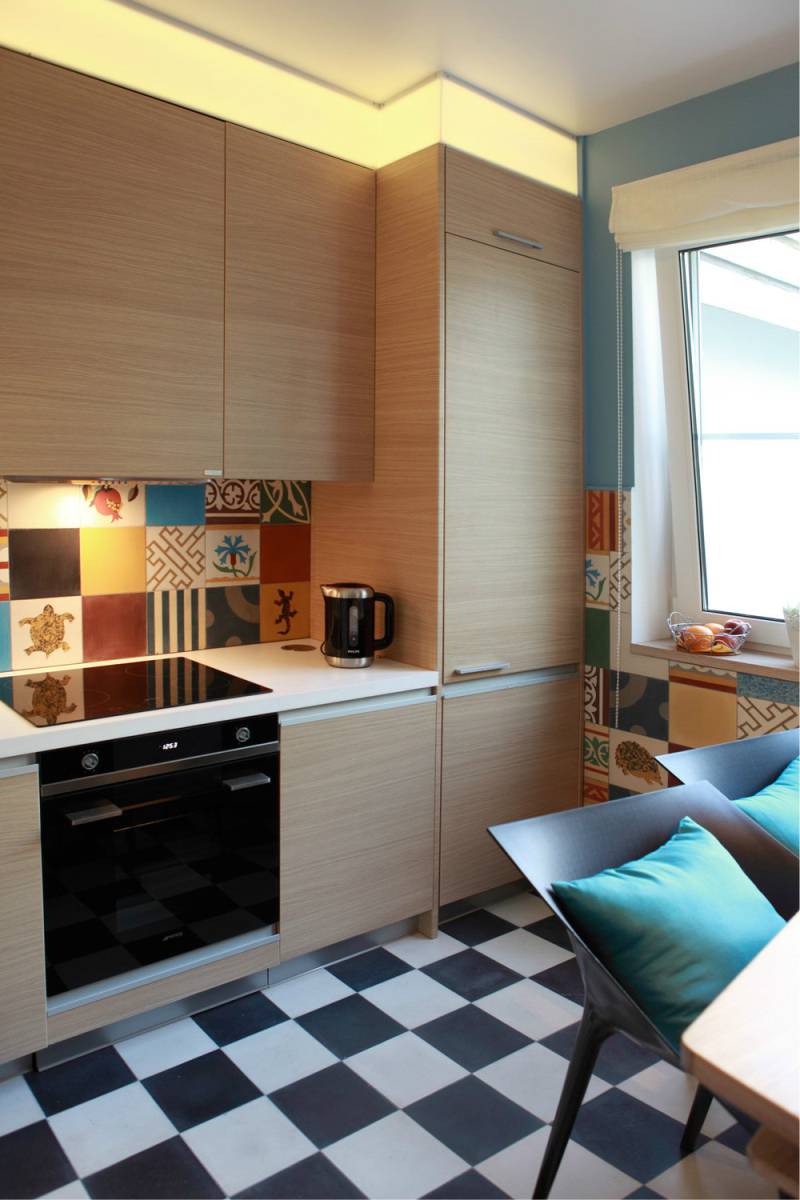 You can see the process of installing the apron with your own hands in the following video..
Plastic bezels
The most affordable, practical, moisture-resistant, easy-care panels, they can be easily assembled with your own hands and cut into small parts. Plastic imitates any material, for example, stone, brickwork or "hog" tiles, but still not reliably.
By the way, in Ikea you can buy Fastbu plastic wall panels for tiles on one side, and with a plain surface on the other. This means that you can easily change the design of the apron according to your mood. Ikea wall panels need to be fixed to the wall using special profiles.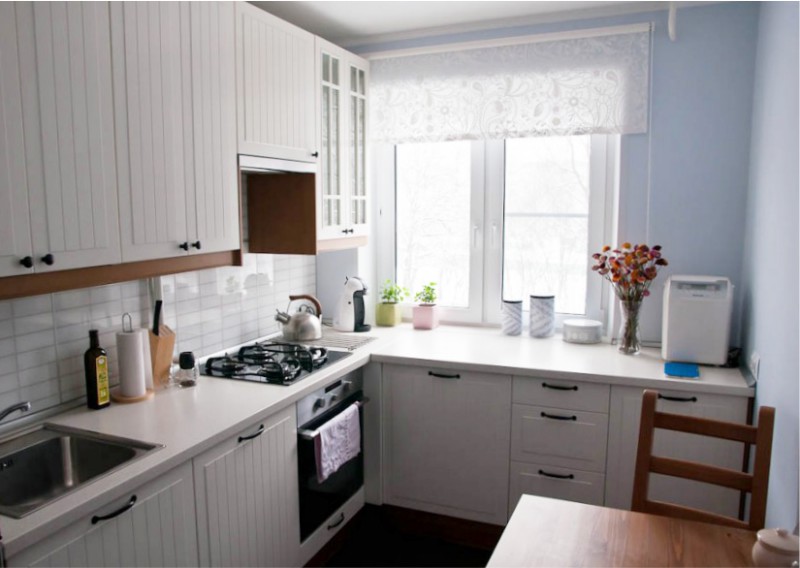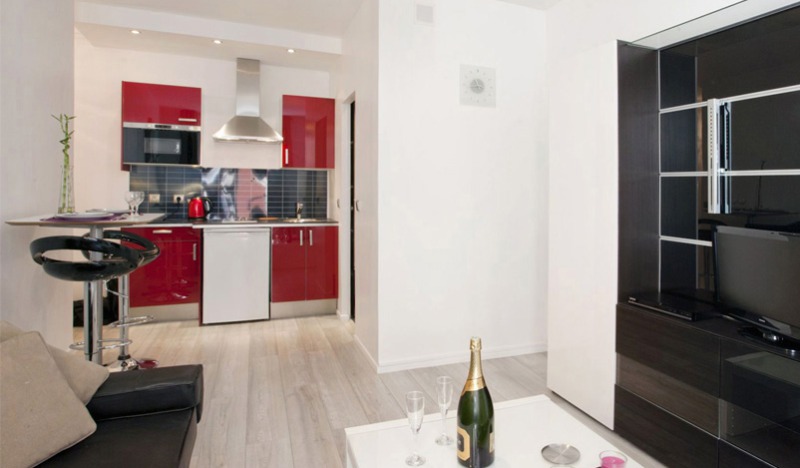 Metal
Metal panels are most often made from stainless steel. For a kitchen backsplash, it is better to use matte surfaces – they are not so visible stains from water. Often only the area behind the slab is trimmed with metal panels..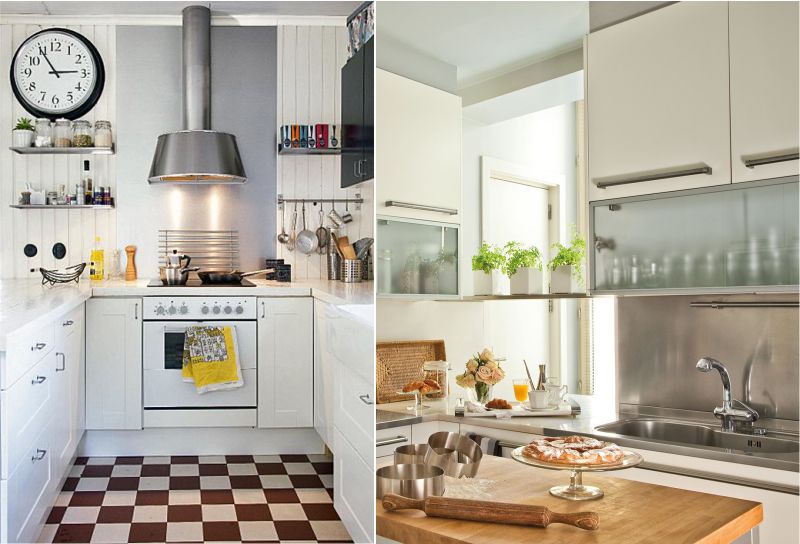 Fake diamond
It can imitate the texture of a saw cut of marble, granite and even ornamental stones, or it can be a rough chip of untreated natural material. Great for finishing aprons to match the countertop.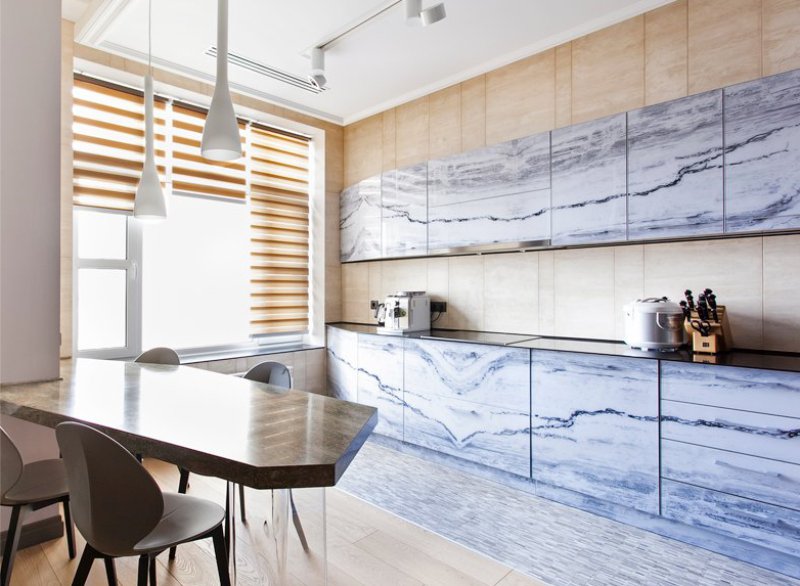 Design selection rules
Depending on their purpose or your wishes, false panels can play the role of an accent in the interior or, conversely, not attract attention by copying adjacent surfaces.
As an accent decor, panels with photo printing are used, monochromatic, but bright colors, or panels that imitate exotic wood species, for example, zebrano.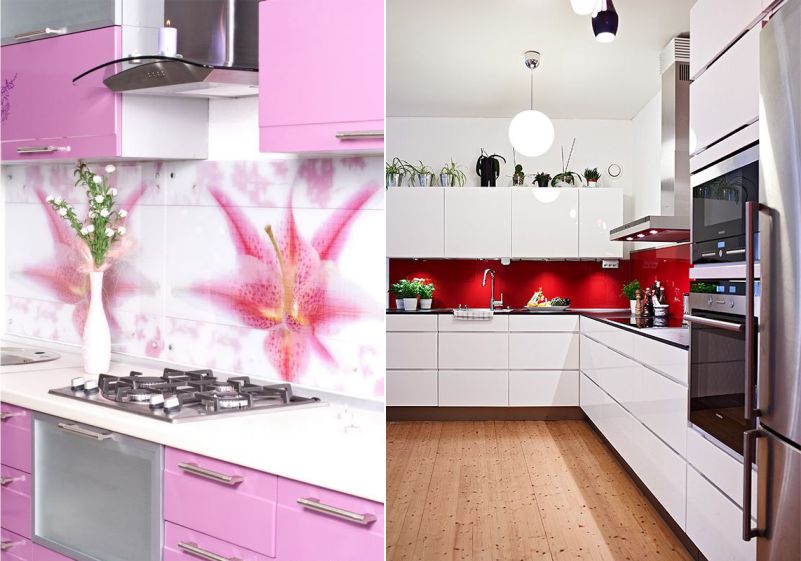 To make the bezel neutral, it must be matched to the adjacent surfaces, for example, countertops, kitchen facades or walls. Otherwise, you can choose universal shades and textures – "wood imitation", white, silver metallic, as well as frosted or transparent glass.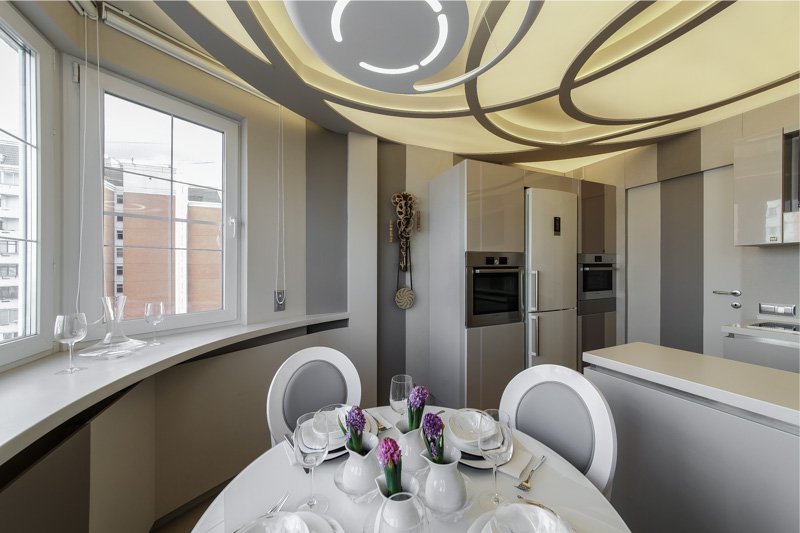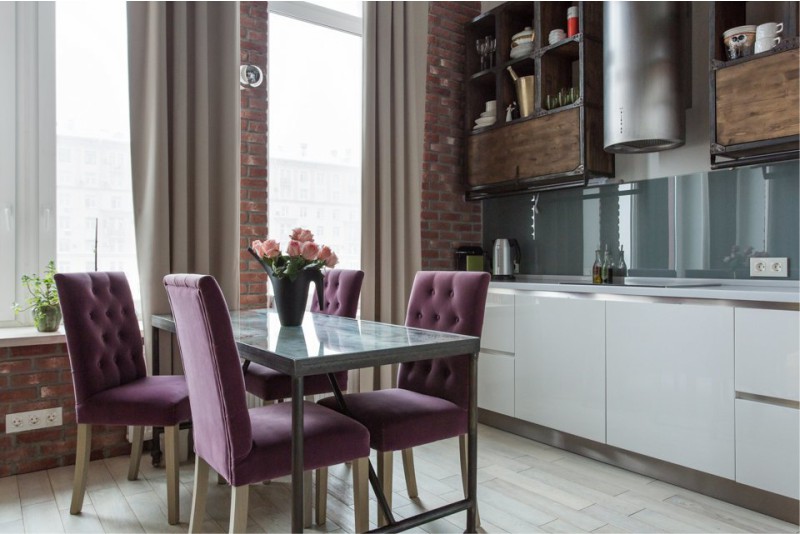 Also consider the following tips:
Dust and smudges are more noticeable on dark surfaces than on light or variegated.
Colorful and bright wall panels, for example, with photo printing, it is advisable to use it provided a laconic interior.
If your small kitchen, then for finishing the working area it is worth choosing panels of light shades. They will not reduce the space and will reflect light..
Basic installation methods
False panels in the kitchen can be fixed both permanently and with the expectation of periodic changes, dismantling or opening-closing.
You can fix the panels with self-tapping screws, silicone or glue. Fastening with self-tapping screws allows you to securely fix the panel in the desired place and, if necessary, dismantle it. The attachment points are decorated with round plugs. Installation with glue or silicone is possible if the wall is flat.
This method is good when they close communications, for example, corrugations or pipes, so that they always have access. In this case, the material can be magnetically fixed, making it easy to remove if necessary. Another way is fixing using profiles into which the bezel is inserted. The "wall" is assembled according to the thorn-groove principle from blocks or one solid module is used. Then this wall is "rolled" between the slats, and all the joints that have arisen are closed with corners or decorative overlays.
Of course, before fixing the material, you need to prepare the wall: it may not be perfectly flat, but, nevertheless, without large defects and drops. It is enough to plaster the base, wait for it to dry, and then proceed to the next stage.
You can learn more about fixing wall plastic and MDF panels in the following video.